Blouse Item Number: Edz935 from the MOA: University of British Columbia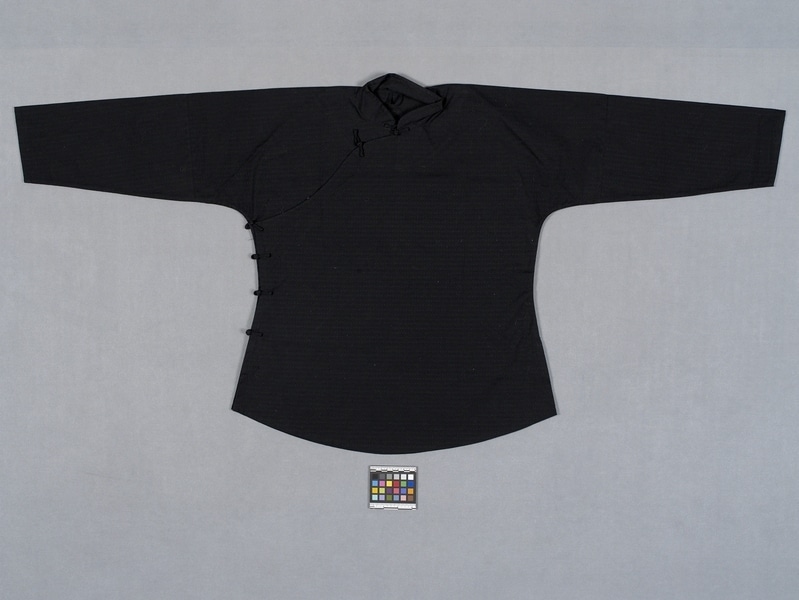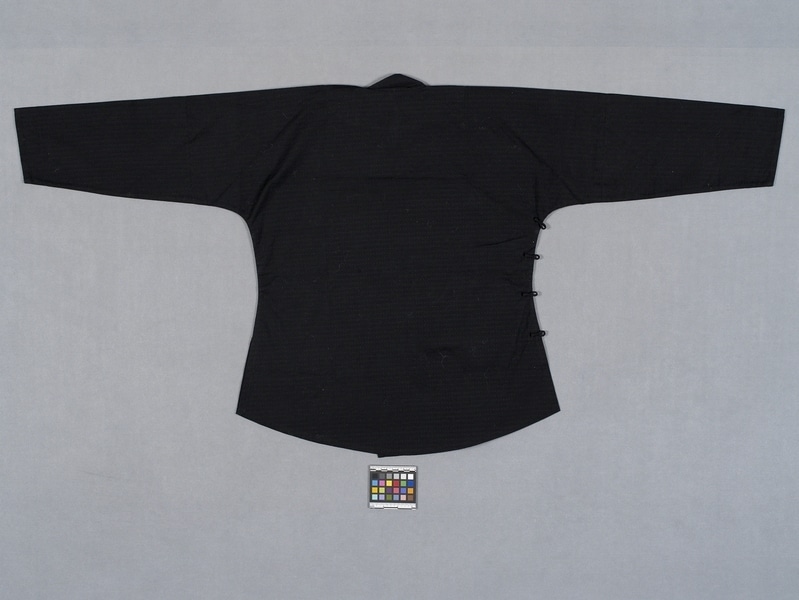 Description
Black blouse with standing collar, long sleeves and side opening with frog closures. There is a pocket on the right inner flap. There are side slits and the hem curves upwards at the sides. The blouse is a jacquard weave cotton in lozenge and dot pattern. The inside is unlined.
History Of Use
Worn as upper garment
Cultural Context
worn by women, probably on special ocassions.
What
Name

Blouse

Identification Number

Edz935

Type of Item

Material

cotton fibre and dye

Manufacturing Technique

Overall

height 69.0 cm, width 135.0 cm
Where
Holding Institution

Made in
When
Creation Date

before 1976

Collection Date

during 1976

Ownership Date

before September 2, 1976

Acquisition Date

on September 2, 1976
Other
Item Classes

textiles

Condition

good

Accession Number

0328/0034 a