Jug Item Number: M3.40 from the MOA: University of British Columbia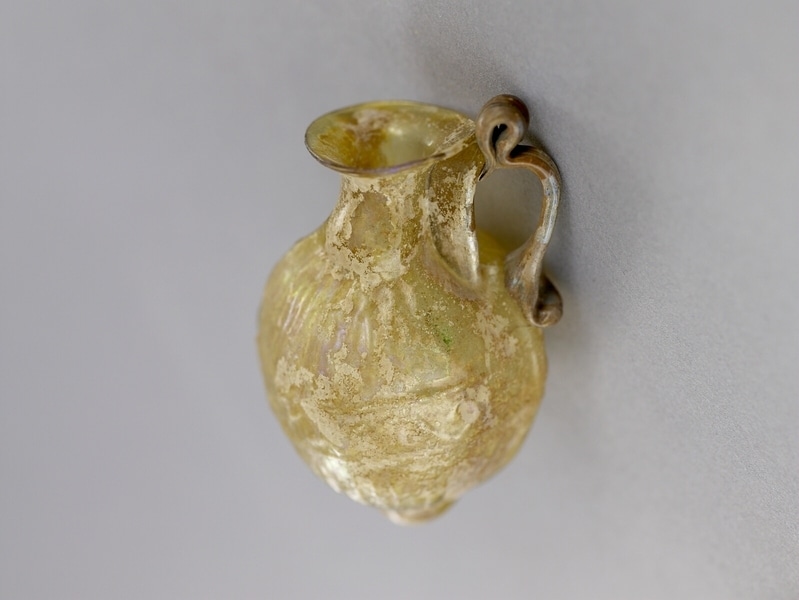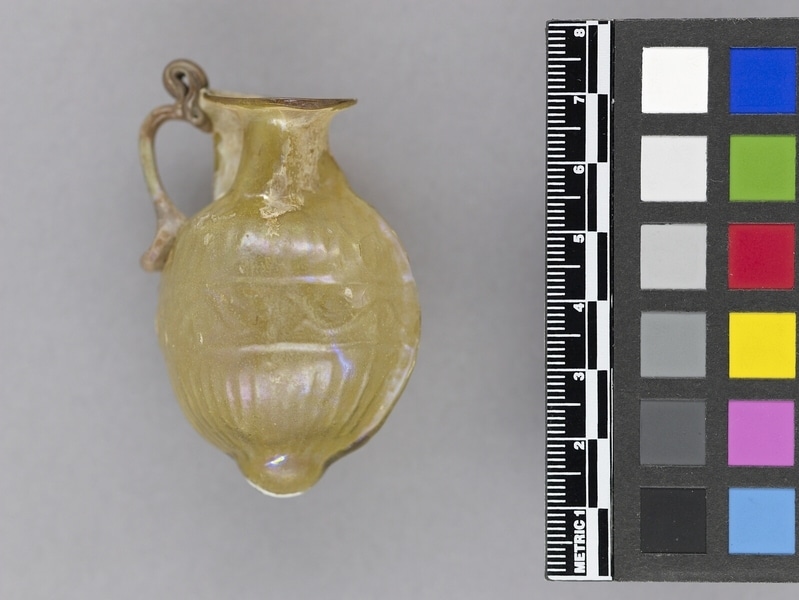 Description
Jug of transparent light yellow glass with a brown handle. Rim splayed outward horizontally (folded outwards, upwards, and inwards). Rim is uneven. Short, downwards widening neck. Ovoid body with knobbed bottom. Vertical drawn ribbon handle from rim to shoulder with a piece of glass joining the mouth to the shoulder below the top of the handle. Decoration on sides in three friezes; top, narrow vertical fluting; middle, volute pattern; bottom, narrow vertical fluting.
History Of Use
Used to store unguents, oil or perfume.
Narrative
The van Haersolte Collection
What
Name

Jug

Identification Number

M3.40

Type of Item

Material

Manufacturing Technique

Overall

height 6.7 cm, width 3.5 cm, depth 4.5 cm
Where
Holding Institution

Made in

Syria

?
When
Creation Date

between 1 and 200

Collection Date

during 1890

Ownership Date

before April 26, 1956

Acquisition Date

on April 26, 1956
Other
Condition

fair

Accession Number

2308/0211