Boots Item Number: Cb78 a-b from the MOA: University of British Columbia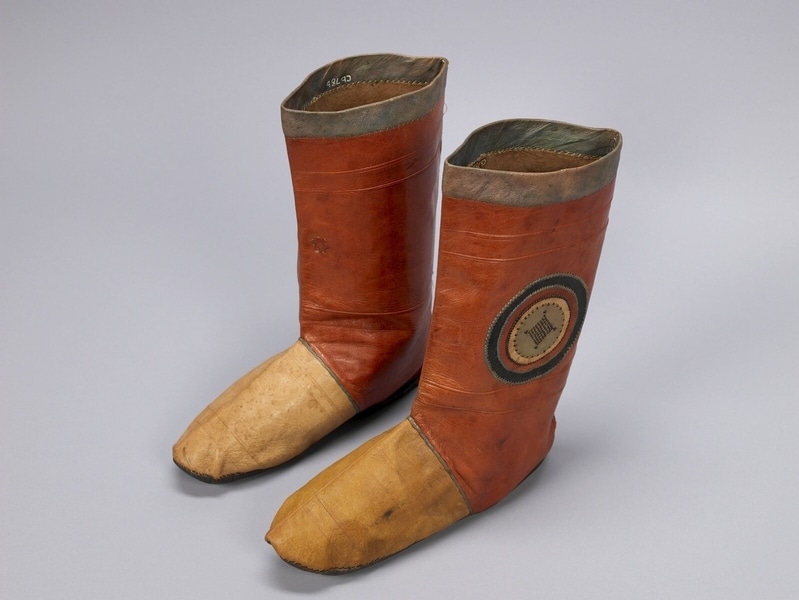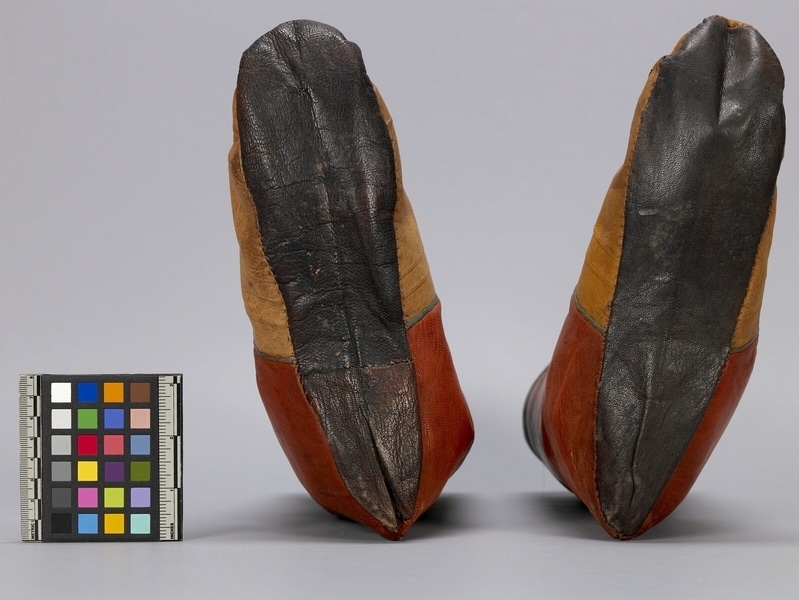 Description
Pair of goatskin boots in three main parts. Sole in black, front upper in yellow and back upper and legging in red/brown; trimmed with bands of leather in blue/green. Uppers have horizontal bands of impressed decoration enclosing an applique decoration of concentric circles of cut-out leather on the outer aspect of each leg. The boots are soft soled and show little wear. The right boot has a small patch sewn on the inner leg.
History Of Use
Leather goods are widely made and traded in the Sub-Sahara of West Africa. Boots are characteristically worn by nomadic pastoralists and horsemen. This pair is in a style and decorative technique characteristic of Northern Nigeria and of the Kano area, especially the use of 'Kano green'.
Iconographic Meaning
The colour green, significant in Mohammedan ritual, indicates the influence of Islam in Northern Nigeria.
Cultural Context
Worn on the feet.
What
Who
Culture

Previous Owner

Received from

Yvonne Adams

(Donor)
Where
Holding Institution

Made in
When
Collection Date

during 1910

Ownership Date

before August 3, 1976

Acquisition Date

on August 3, 1976
Other
Item Classes

textiles

Condition

good

Accession Number

0321/0006 a-b