Hanging Item Number: Ef401 from the MOA: University of British Columbia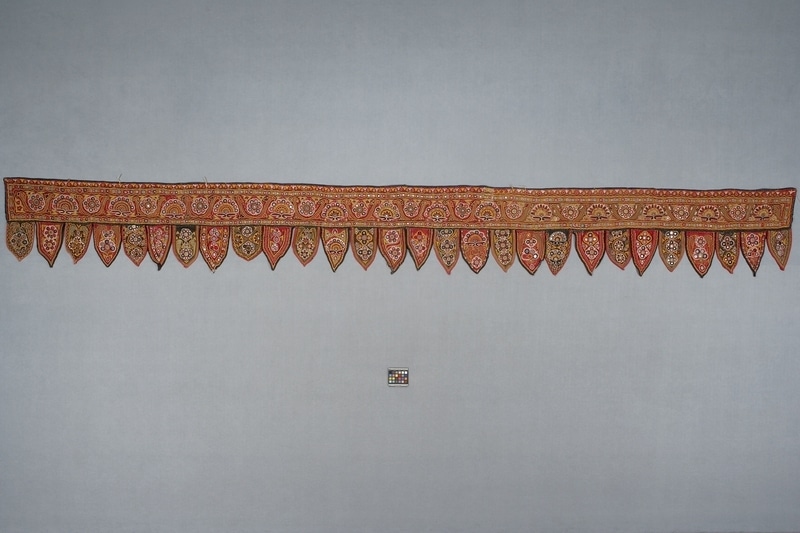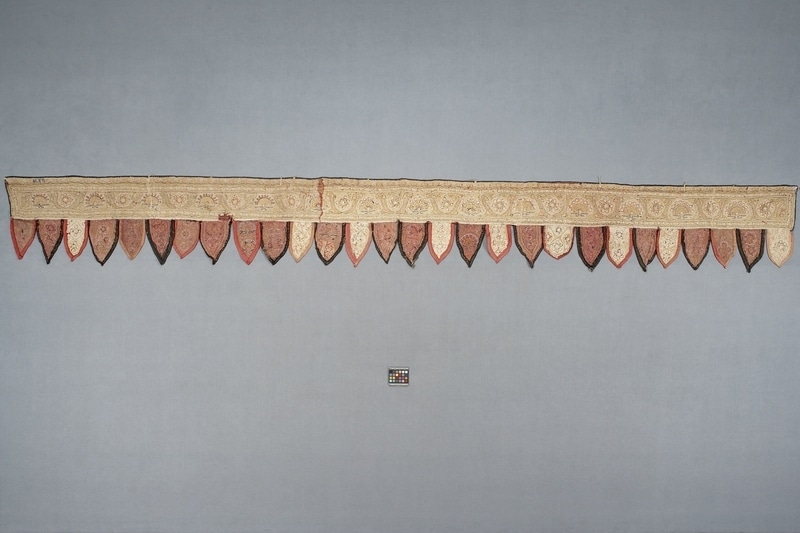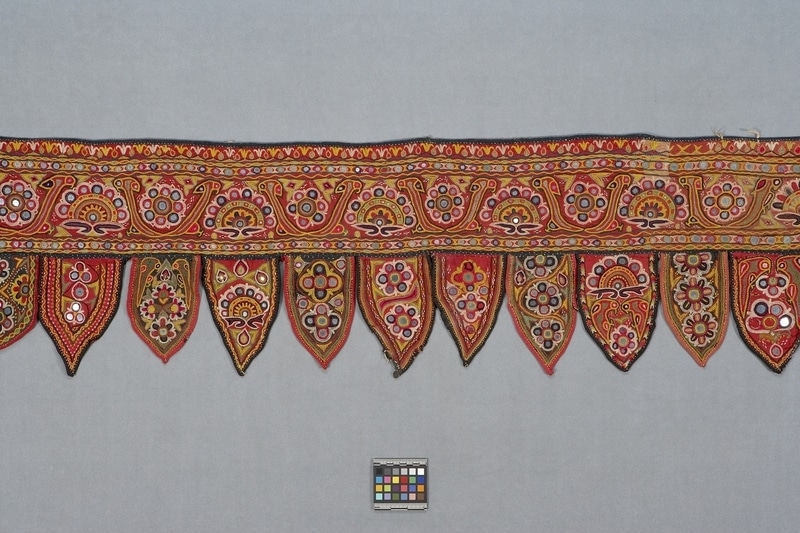 Description
Red background on neutral lining; top portion of hanging is a long narrow rectangle edged in black with three decorative borders including one with mirrors. Alternating abstract peacock and parrot motifs along middle of top rectangle. Twenty-nine leaves hang from top, each with slightly differing dimensions; red or black binding on contrasting red or black background. Each leaf is unique but motifs are related. Some repeats are: five with petal motifs divided by undulating coloured lines, three with abstract peacocks; six pairs of centre-facing parrots. One cracked mirror in top border. Darning around some mirrors.
History Of Use
Hung in household during festivals such as Divali.
Iconographic Meaning
Peacock is vehicle of six-faced god, Subrahmanya, son of Shiva and Parvati.
Cultural Context
Festival; Hinduism.
Where
Holding Institution

Made in
When
Creation Date

before January 30, 1985

Collection Date

during 1985

Ownership Date

before January 30, 1985

Acquisition Date

on January 30, 1985
Other
Item Classes

textiles

Condition

fair

Accession Number

1029/0009