Flute Item Number: Ca52 from the MOA: University of British Columbia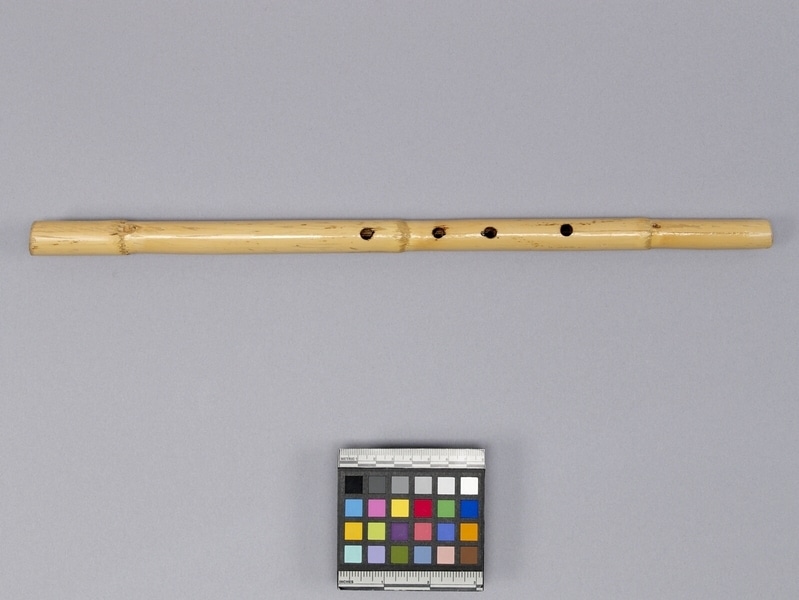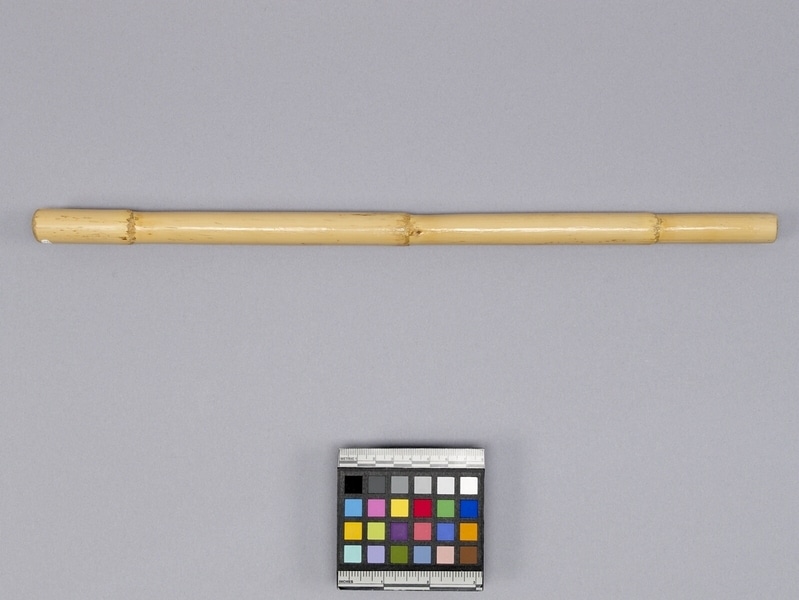 Description
Flute made from a section of bamboo grass with angled ends and four holes pierced through the side. Coated in clear lacquer.
History Of Use
End blown flutes have their origins in Paleolithic times. They are still used for entertainment and rituals by Shepakos and other Ethiopian tribes. They are associated with storms, crops and death. They also have magical properties.
Cultural Context
Entertainment; ritual.
What
Where
Holding Institution

Made in
When
Creation Date

before 1974

Collection Date

during 1974

Ownership Date

before December 27, 1979

Acquisition Date

on December 27, 1979
Other
Condition

good

Accession Number

0587/0020