Bowl Item Number: 2759/1 from the MOA: University of British Columbia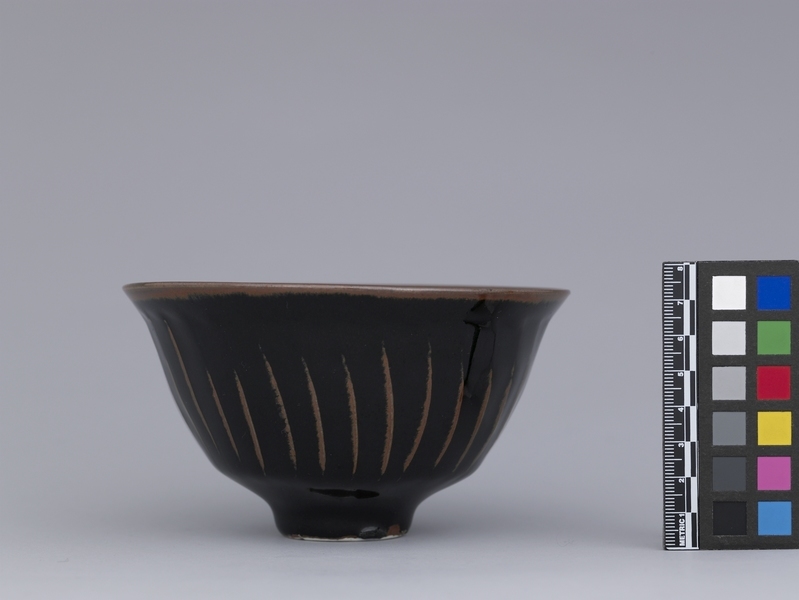 Description
Glazed dark brown, white clay bowl with small ring foot. Rim edge and ribbing on the side are a lighter brown.
Narrative
Bowl was thrown by David Leach (British) and glazed by Tam Irving (Canadian) in B.C.
Specific Techniques
Glaze formula by percent weight was: rhyolite 76.92 (from Williams Lake); limestone 8.55 (from Texada Island); silica 8.55; red iron oxide 5.98.
What
Who
Culture

Creator

Previous Owner

Received from
Where
Holding Institution

Made in
When
Creation Date

during 1979

Ownership Date

before July 3, 2009

Acquisition Date

on July 3, 2009
Other
Item Classes

ceramics

Condition

good

Accession Number

2759/0001