Belt Item Number: Sf1083 from the MOA: University of British Columbia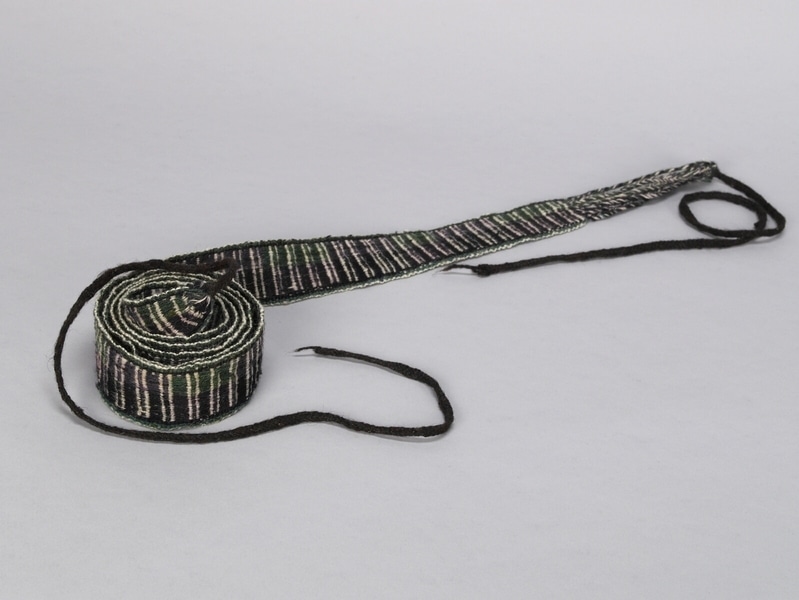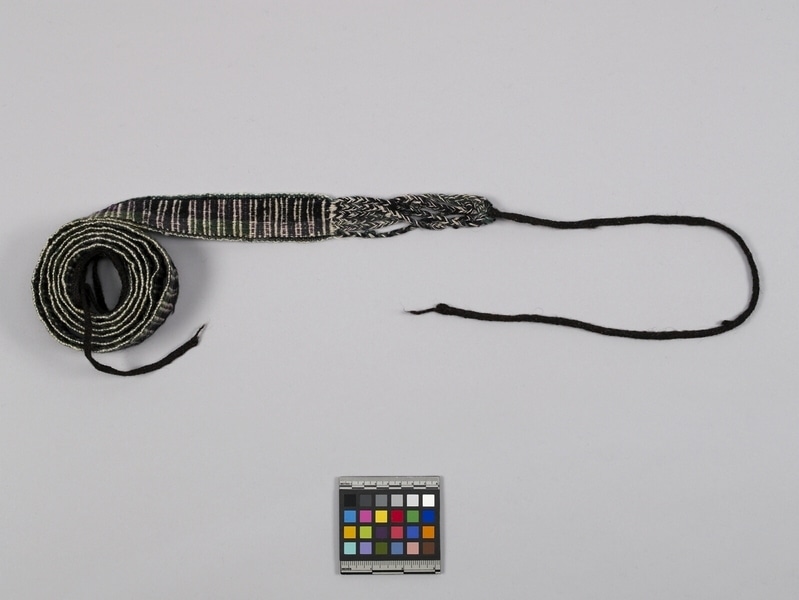 Description
Warp-faced belt with while vertical stripes on a black, green and purple ground. One end has braided strips and both ends have black braided ties.
Narrative
Wrapped continuously around the waist of the dress and aksu, ties are fastened together and tucked under the belt.
Cultural Context
Worn by women; mourning costume.
Who
Culture

Creator

Field Collector

Previous Owner

Received from
Where
Holding Institution

Made in
When
Creation Date

before 1983

Collection Date

during 1983

Ownership Date

before October 27, 1983

Acquisition Date

on October 27, 1983
Other
Item Classes

textiles

Condition

good

Accession Number

0948/0053