Frontlet Item Number: 25.0/231 from the The Burke: University of Washington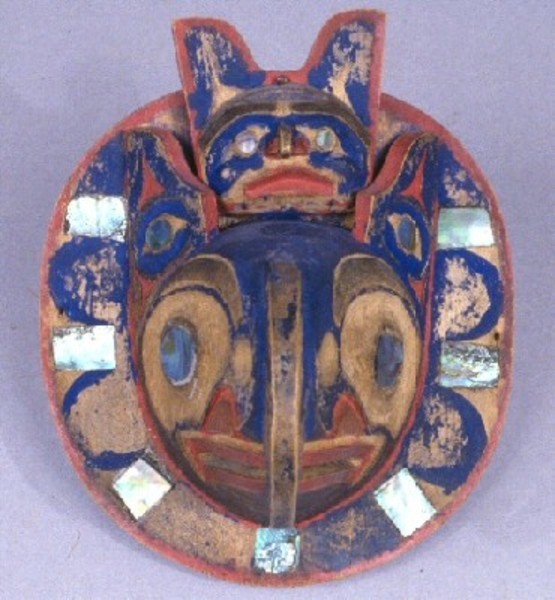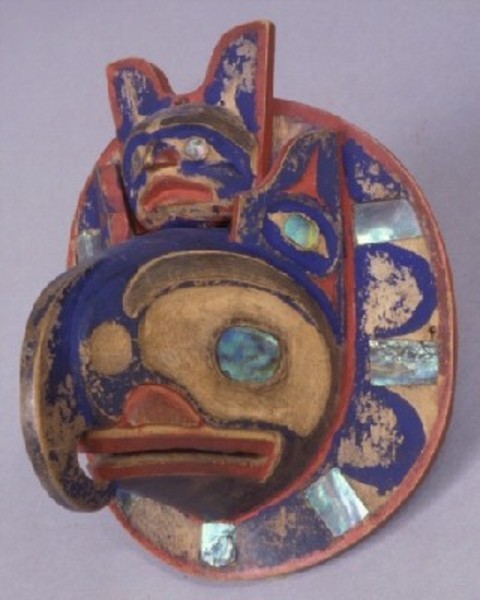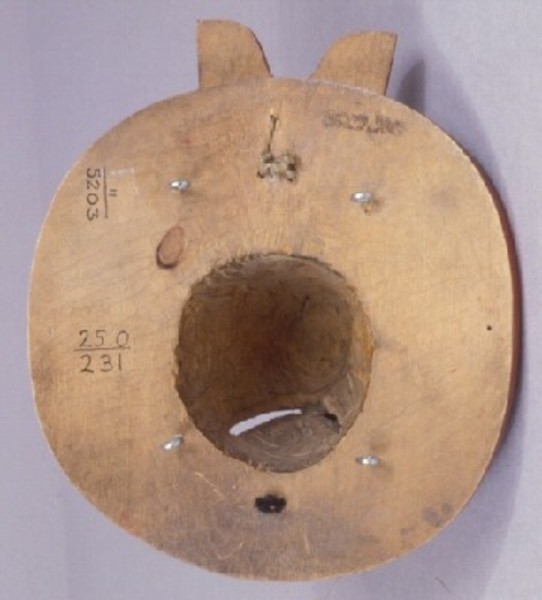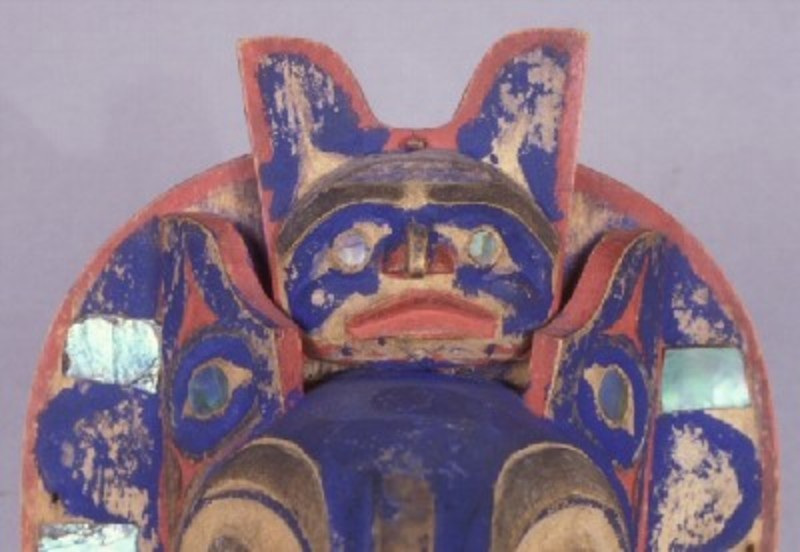 Exhibit Label
These carved frontlets were attached to regal headdresses and use in the Nuxalk Sisaok ceremony, comparable to the Kwakwaka'wakw Tlasula. The whale has a beak-like ridge extending down the center of its face and a human face in its upturned tail.
Automatically Generated From Material
The paint is blue and red.
What
Who
Culture

Received from
Where
Holding Institution
Other
Credit

Sidney Gerber Collection, Gift of Anne Gerber

Motif

Whale

Collection

Burke Museum Ethnology Collection