Cantonese Opera Staff Item Number: 1704/10 from the MOA: University of British Columbia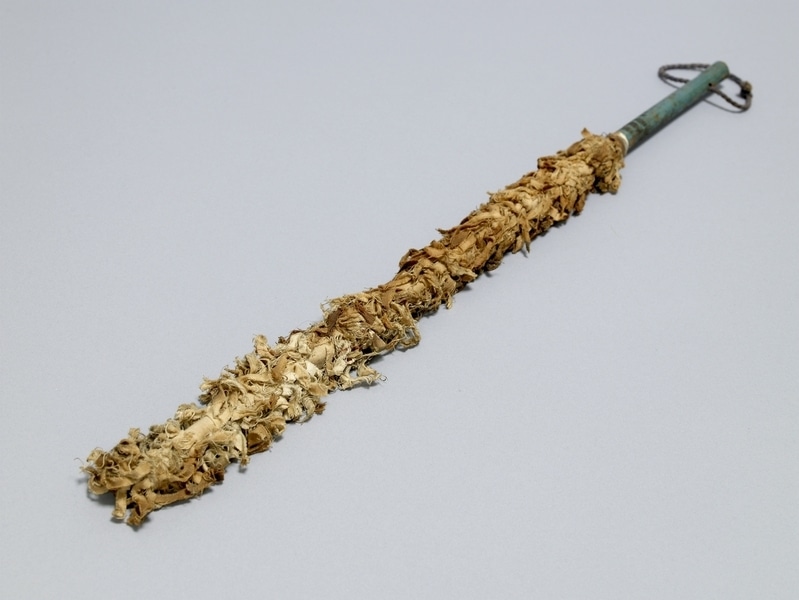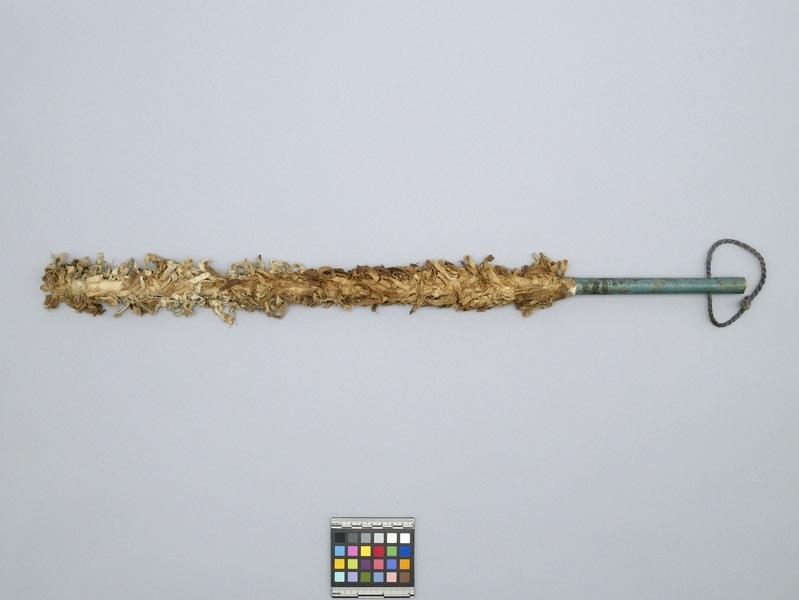 Description
Cantonese opera prop representing a mourning staff. Solid bamboo reed with frayed cloth wrapped around three-quarters of its length. The cloth is beige and brown. The part of the reed that is showing has been painted blue-green. It has a hole running through its diameter near the end through which a blue, twisted string is looped.
History Of Use
Used as a mourning staff prop in Cantonese opera theatrical performance.
Narrative
Donated as part of a collection of Cantonese opera props used by the Jin Wah Sing Musical Association.
What
Name

Cantonese Opera Staff

Identification Number

1704/10

Type of Item

Material

bamboo grass, paint and fibre

Overall

height 76.0 cm, width 6.0 cm, depth 2.8 cm
Where
Holding Institution

Made in

"China"

?
When
Creation Date

before 1940

Ownership Date

before October 15, 1996

Acquisition Date

on October 15, 1996
Other
Condition

fair

Accession Number

1704/0010