Doll Item Number: 537/7 from the MOA: University of British Columbia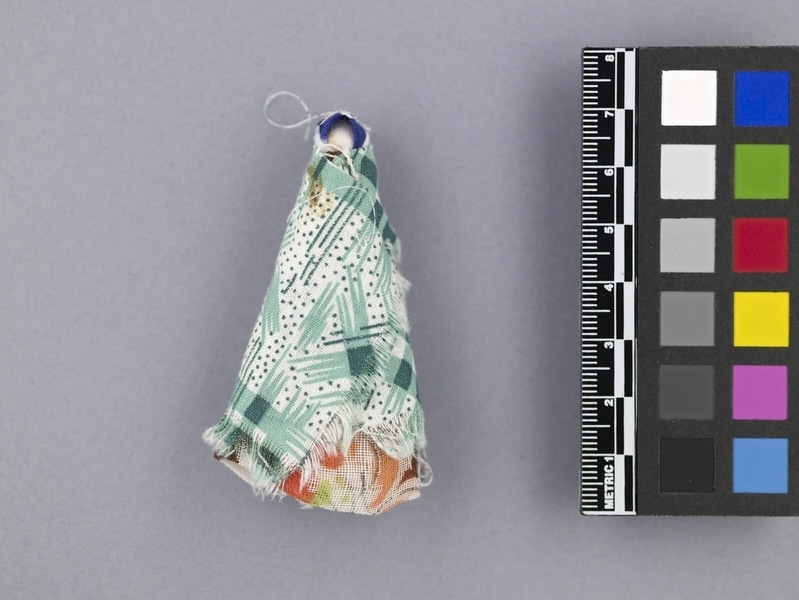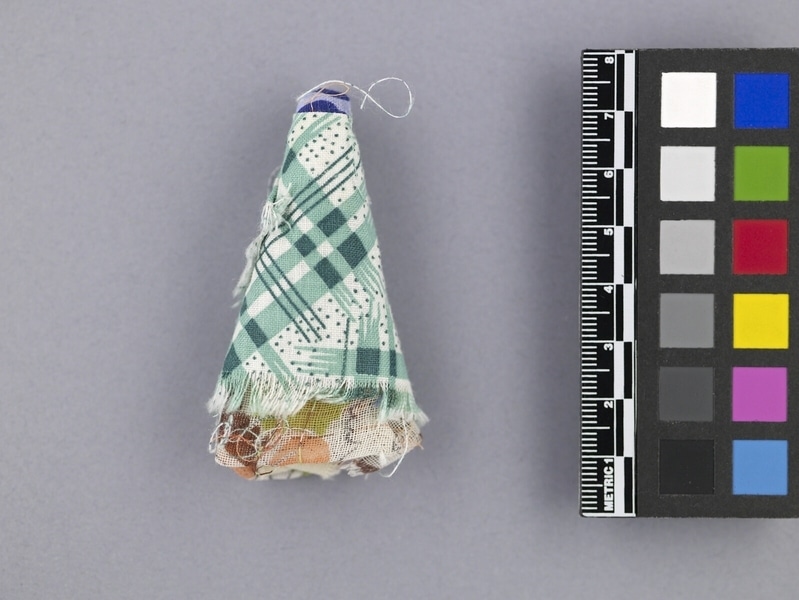 Description
A tiny fabric doll with a skirt of an orange and red floral pattern that has green stems on a white background. A green and white geometric patterned fabric is wrapped around the upper part of the body. There is a dark blue hood over the white face without facial features.
Narrative
This doll was collected by the donor while she was teaching at the Morley residential school.
Specific Techniques
The donor recalled that students, having nothing else to make their dolls from, used scraps of paper and fibre, sticking the edges together with saliva.
Item History
Collected between 1935 and 1940
Owned by Jean Telfer before May 16, 1979
Received from Jean Telfer

(Donor)

on May 16, 1979
What
Who
Culture

Previous Owner

Received from

Jean Telfer

(Donor)
Where
Holding Institution

Made in
When
Creation Date

between 1935 and 1938

Collection Date

between 1935 and 1940

Ownership Date

before May 16, 1979

Acquisition Date

on May 16, 1979
Other
Item Classes

textiles

Condition

good

Current Location

Case 44

Accession Number

0537/0007