Water Jar (Tai-lai) Item Number: 04.297.5249 from the Brooklyn Museum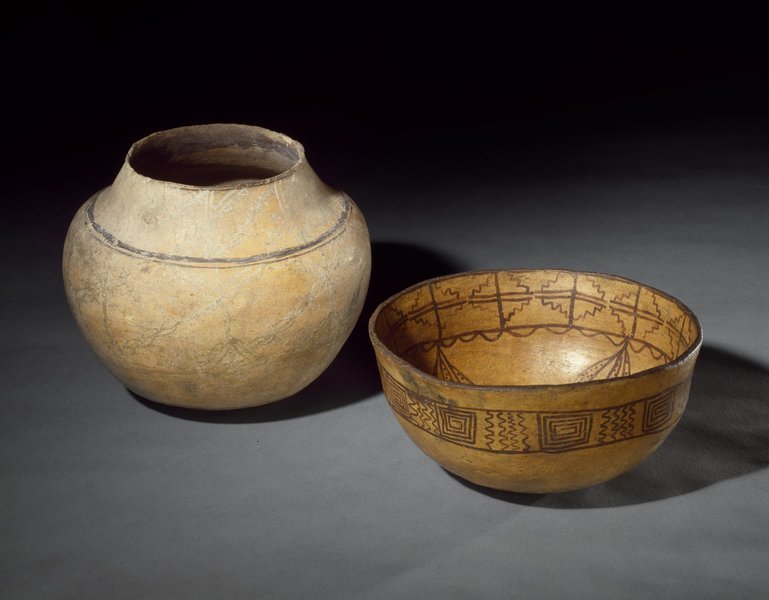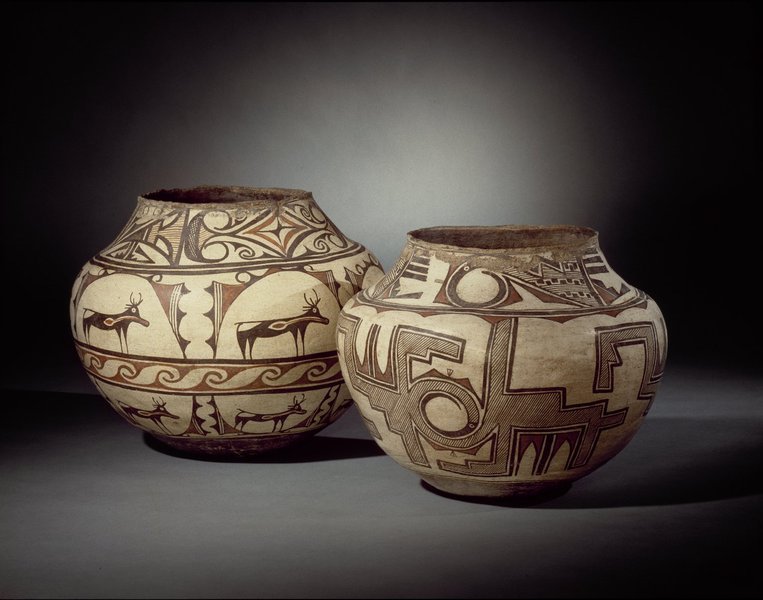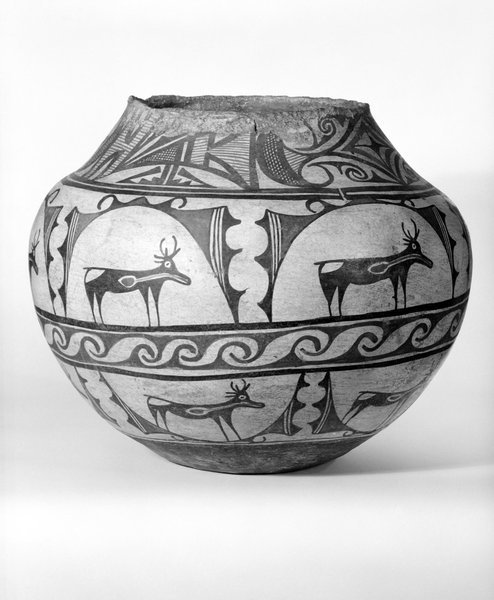 Label
NATIVE AMERICAN PUEBLO POTTERY
Pottery making was practiced in the southwestern United States for at least two thousand years. Zuni and Cochiti potters created the three vessels here: two water jars and one drum jar, which would have had a hide stretched over the top for beating with drumsticks. Historically, women were the potters, collecting their own clays, coiling and finishing each pot by hand, and firing the pieces in open fires.

Pots were often traded and exchanged between pueblos, so that new ideas were constantly being generated. During the 1880s the advent of the railroad brought an influx of trading posts and tourists into the Southwest and entrepreneurial potters began selling to the non-Native market. Today, both male and female potters continue to form traditional works as well as generate exciting new forms of Pueblo pottery.

Credit Line
Museum Expedition 1904, Museum Collection Fund
Item History
Made between 1868 and 1933
What
Where
Holding Institution
When
Creation Date

between 1868 and 1933
Other
Classification

Food/Drink