Spear Point Item Number: A2.136 from the MOA: University of British Columbia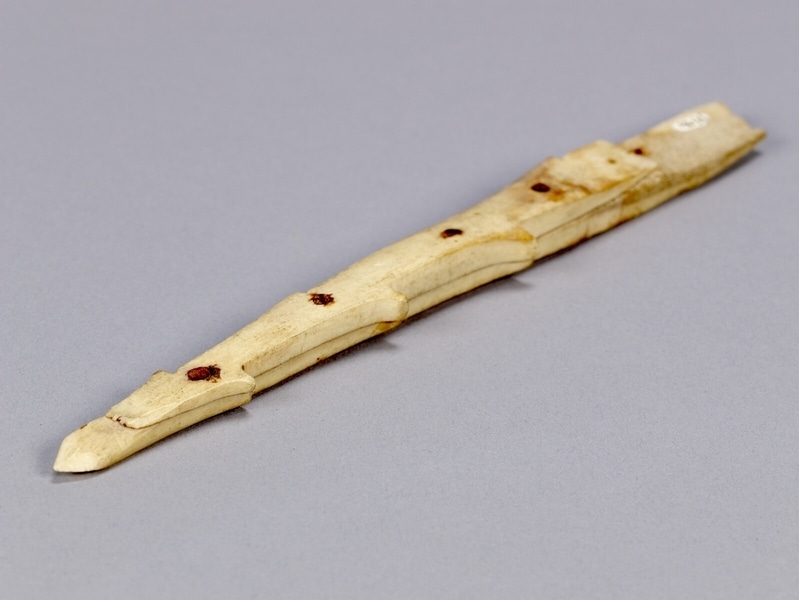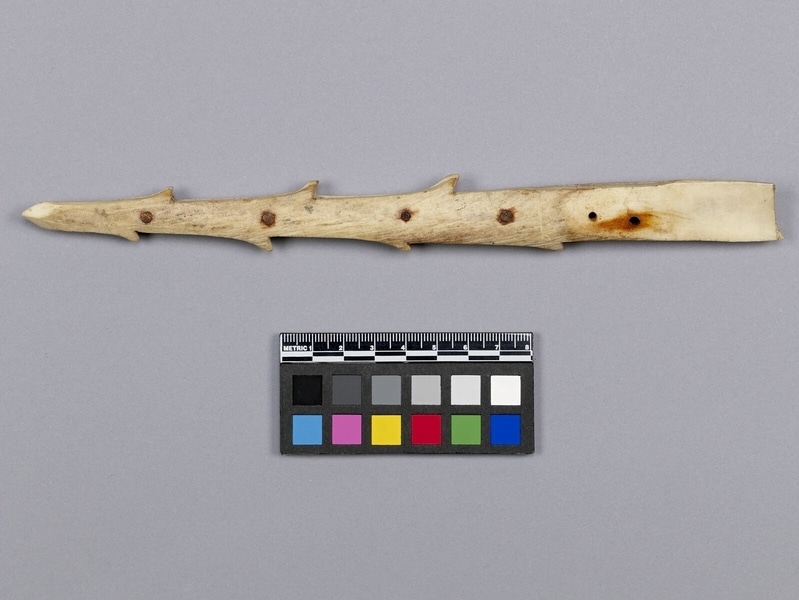 Description
Elongated, cream-coloured, tapering spear point with carved barbs along both edges. Made from two overlapping piece held together with four metal rivets.
History Of Use
Part of the head of a fish spear
Narrative
Collected by Glyndwr Abraham while working as an R.C.M.P. officer between July 1929 and July 1959.
What
Where
Holding Institution

Made in
When
Collection Date

during 1943

Ownership Date

before October 26, 1971

Acquisition Date

on October 26, 1971
Other
Condition

fair

Accession Number

0181/0012 e