Dress Item Number: 1336/1 from the MOA: University of British Columbia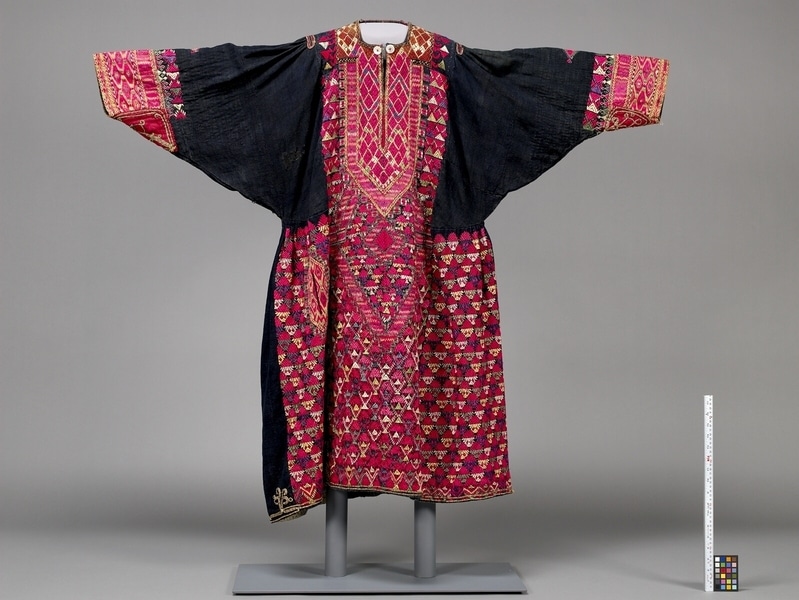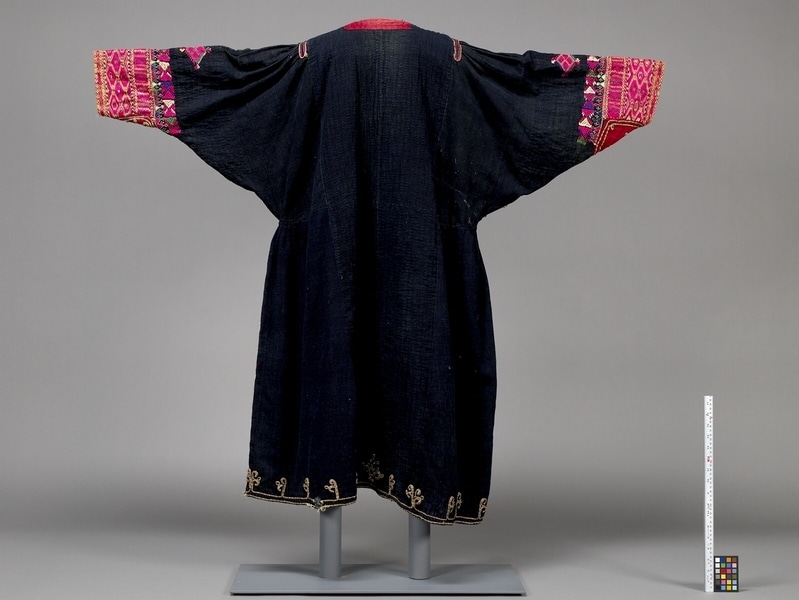 Description
Black dress with multicoloured brocade. The neckline is squared with a deep 'v' in the centre, flanked by two white buttons. Around the neck are rectangular panels of diamond motifs in brown, yellow and white. The front of the dress and end of the sleeves have diamond motifs in pink, yellow, green, blue and white. The back of the dress is black with a brown linear trim along the bottom hem.
What
Name

Dress

Identification Number

1336/1

Type of Item

Material

cotton fibre

?

, metal and dye

Overall

height 111.0 cm, width 140.0 cm
Where
Holding Institution

Made in

"Afghanistan"

?
When
Ownership Date

before December 12, 1988

Acquisition Date

on December 12, 1988
Other
Item Classes

textiles

Condition

fair

Accession Number

1336/0001