Bear Mask Item Number: 2946/11 from the MOA: University of British Columbia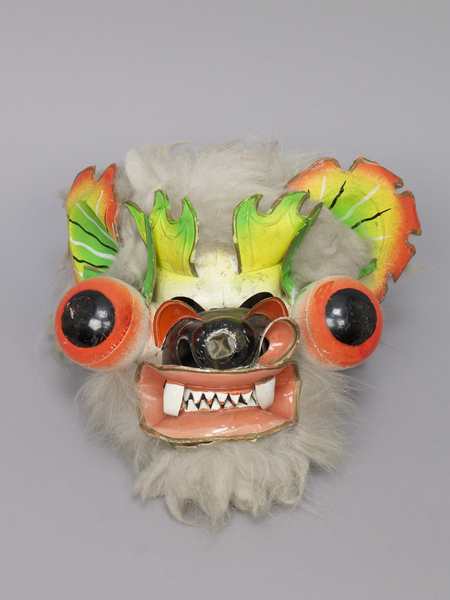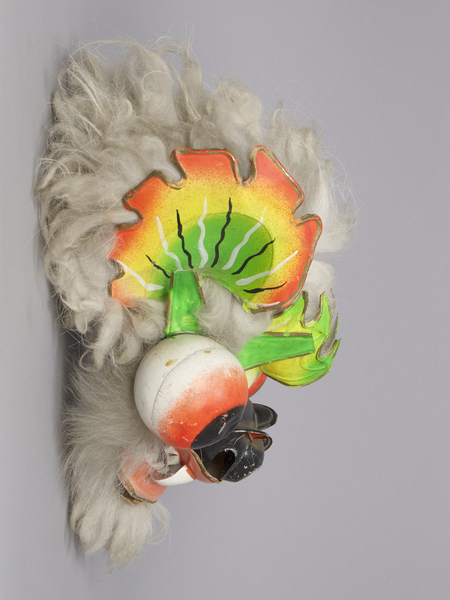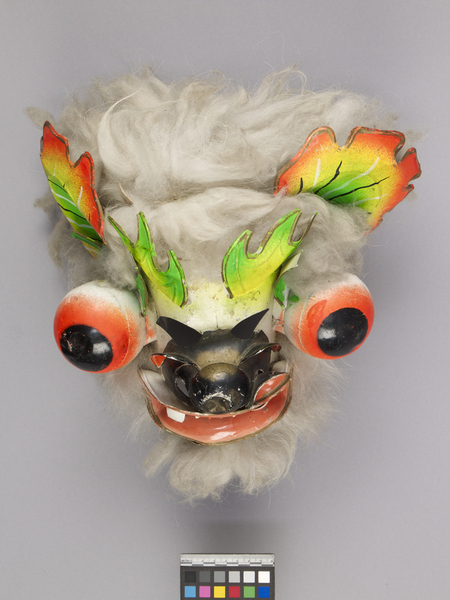 Description
Small bear mask with bulging eyes and thick light grey fur on head and chin. The mask is made of painted tin, with alpaca skin glued on. The short snout is black, with pink nostrils and a high ridge on each side. The bulging eyes have large black pupils and orange irises. There are spiky green eyelashes and flaps with wavy tops above each eye. The ears have green centres with black and white stripes, oranges edges and gold trim. The mouth has pointed white teeth and two large fangs.
History Of Use
Bear mask, used in performances during the Virgin of Candelaria feast days.
Narrative
Purchased from a festival mask rental shop in Puno.
Where
Holding Institution

Made in
When
Creation Date

during 2000

Collection Date

during February 2012

Ownership Date

before March 12, 2012

Acquisition Date

on March 12, 2012
Other
Item Classes

metalwork

Condition

fair

Accession Number

2946/0011