Building Brick Item Number: 3045/1 from the MOA: University of British Columbia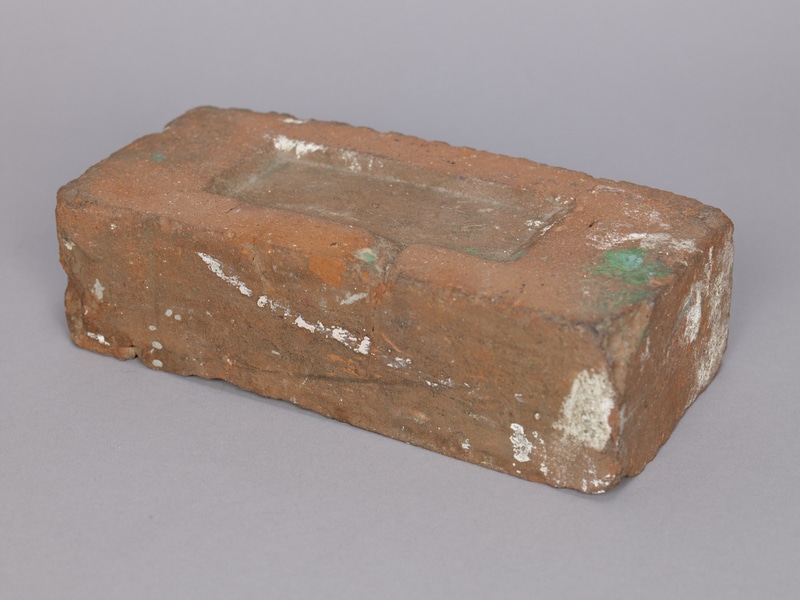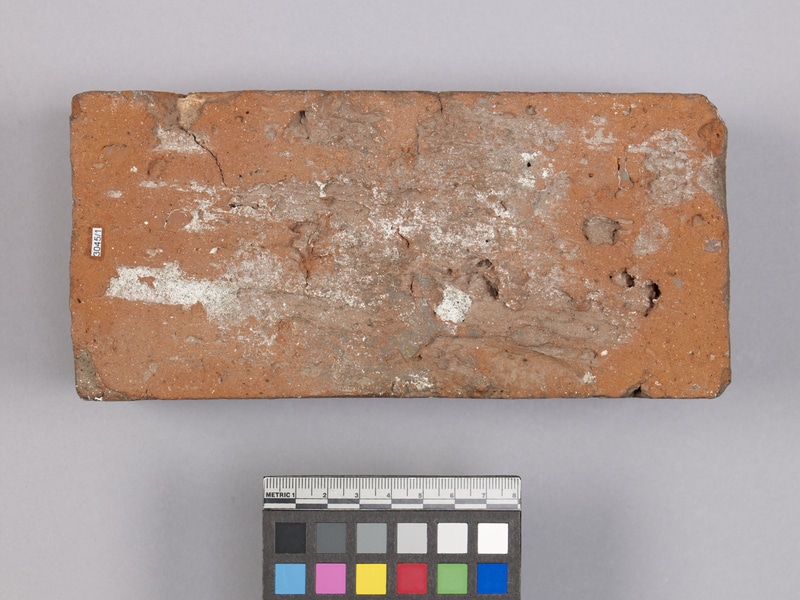 Description
One rectangular reddish brown clay brick with a slight intentional rectangular depression in the top surface. Brick has many chips, as well as splashes of green paint and white accretions.
History Of Use
Brick from the outer wall of the building in Alert Bay ('Yalis) that used to be St. Michael's Residential School. The school was built in 'Yalis in 1894 and operated by the Anglican church from 1929 until the 1960s. In 1973 St. Michaels was turned over to the 'Namgis First Nation, however the building is now slated for demolition as it is collapsing and too costly for them to renovate or maintain.
Narrative
Brick presented to the MOA Director September 19, 2013 at the opening of the exhibition "Speaking to Memory", an exhibition about St. Michael's Residential School in Alert Bay. Artist Beau Dick had collected the fallen brick from the ground and given it to Chief Robert Joseph (director of the Indian Residential School Survivors Society and one of the children who attended St. Michaels Residential School). Joseph then gave it to A. Shelton, at the opening.
When
Collection Date

during 2013

Ownership Date

before September 19, 2013 and before January 13, 2014

Acquisition Date

on January 13, 2014
Other
Condition

fair

Accession Number

3045/0001