Belt Item Number: A2510 a-c from the MOA: University of British Columbia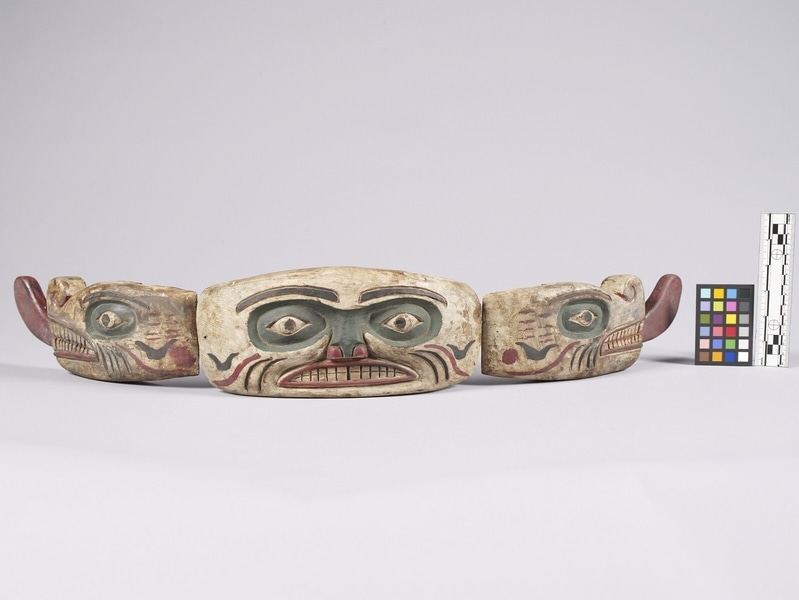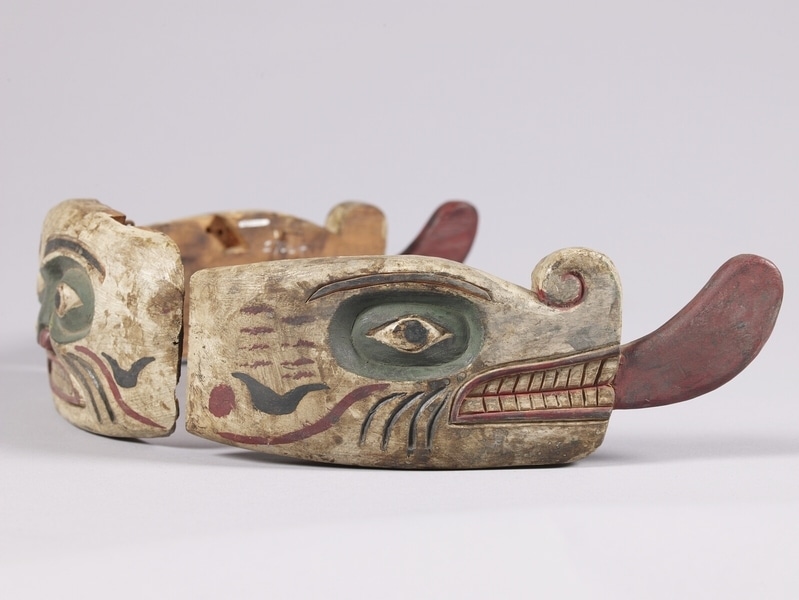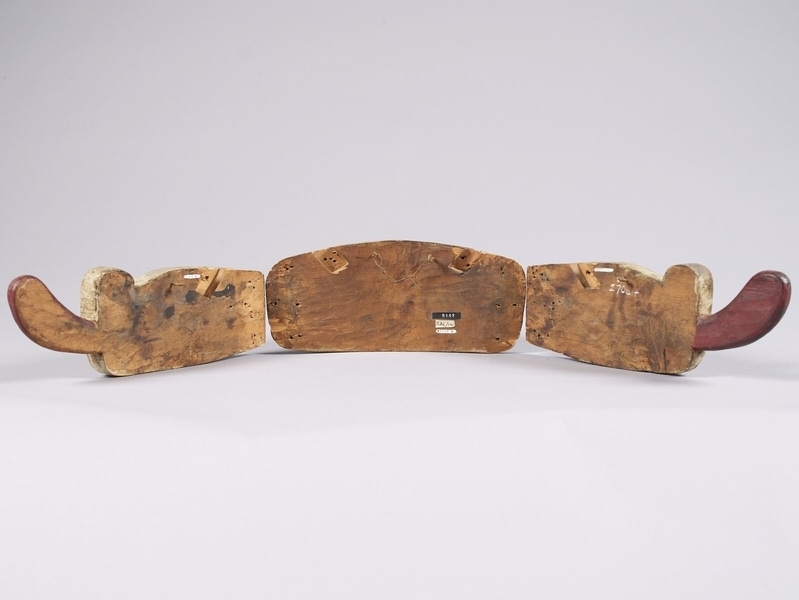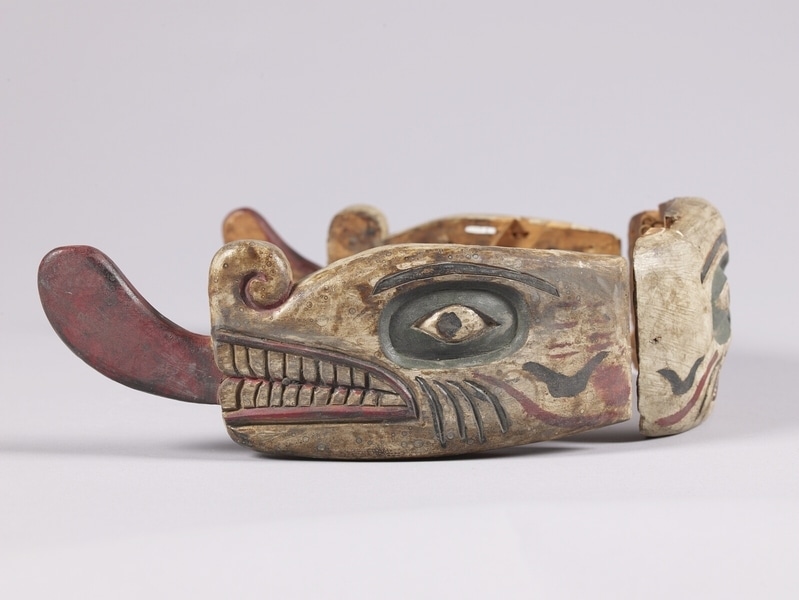 Description
Consists of central wooden plaque (part a), slightly concave, and two separate flat pieces that sit on the right (part b) and on the left (part c). Central portion is frontal face with clenched teeth and bulging eyes. Sides pieces are carved with serpent-like heads with protruding tongues, seen in profile. Pieces may originally have been joined with cloth strips. Metal loops on the back of each panel for hanging.
History Of Use
Sisiutl figured largely in Kwakwaka'wakw mythology and ceremonial life.
Iconographic Meaning
Sisiutl was a double-headed serpent, or lightning snake who was an assistant of Winalagalis, the War Spirit.
What
Where
Holding Institution

Made in
When
Ownership Date

before April 8, 1976

Acquisition Date

on April 8, 1976
Other
Condition

fair

Accession Number

0336/0121 a-c