Blouse Item Number: 3052/1 from the MOA: University of British Columbia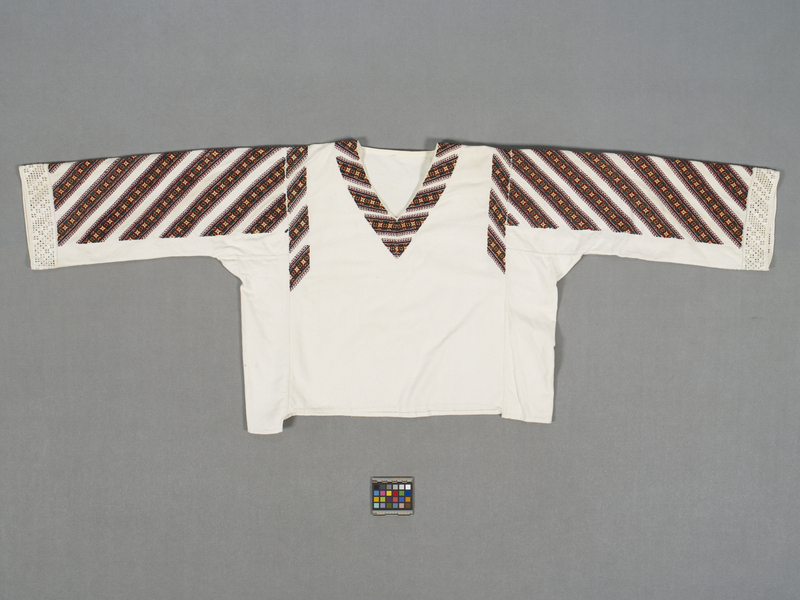 Description
Long sleeved blouse (part of a girl's costume, with 3052/2-8). Made of thick, cream coloured cotton, with wide sleeves heavily embroidered in diagonal lines in a deep purple and yellow flower motif on a green background. The cuffs are embroidered with cutwork. The neck is a 'v' style, with embroidered collar similar to the motifs on the sleeves. The hem of the blouse is cut slightly longer on the outside.
Narrative
Early 20th century Bukovina style girl's costume of Luzhany, in the Zastavna district, Chernivtsi region, Ukraine.
What
Name

Blouse

Identification Number

3052/1

Type of Item

Material

Overall

height 55.0 cm, width 148.5 cm
Where
Holding Institution

Made in

"Ukraine"

?
When
Ownership Date

before March 13, 2014

Acquisition Date

on March 13, 2014
Other
Item Classes

textiles

Condition

good

Accession Number

3052/0001