Box Item Number: 3131/18 a-b from the MOA: University of British Columbia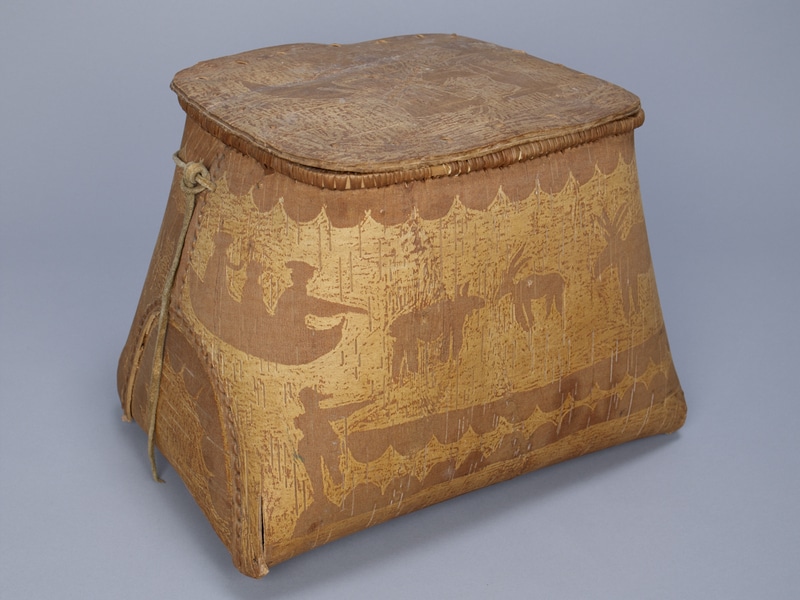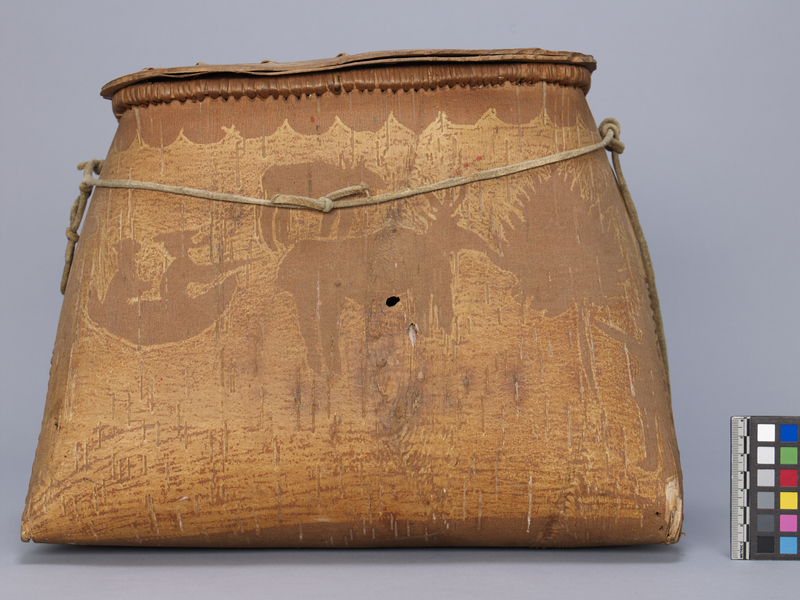 Description
Birch bark box with lid. Box is constructed of a single piece of bark bent and cut to create a base and walls that have been stitched together with thin strips of bark on the short sides. A squared branch of wood is strapped to the top by bark to form a lip. The exterior is embossed with images of moose, trees, and hunters walking and in boats, with a large scalloped pattern decorating the rim, base flaps, and bottom portion on one long side. A thin handle made of a thong of leather is attached to the basket around the side stitching. The lid (part b) is constructed of two pieces of bark- the top and the inset rim, which are connected by bark stitching and glue. Similar images to those on the box decorate the lid. A decorative 'X' is stitched with bark into the centre. The interior of the box and underside of the lid are undecorated.
What
Name

Box

Identification Number

3131/18 a-b

Type of Item

Material

birch bark and skin

Part A

height 29.5 cm, width 38.0 cm, depth 28.0 cm

Part B

height 5.3 cm, width 30.3 cm, depth 25.5 cm
Where
Holding Institution

Made in

Canada

?
When
Ownership Date

before October 2, 2015

Acquisition Date

on October 2, 2015
Other
Condition

fair

Accession Number

3131/0018 a-b