Amulet Pouch Item Number: 1003/91 a-b from the MOA: University of British Columbia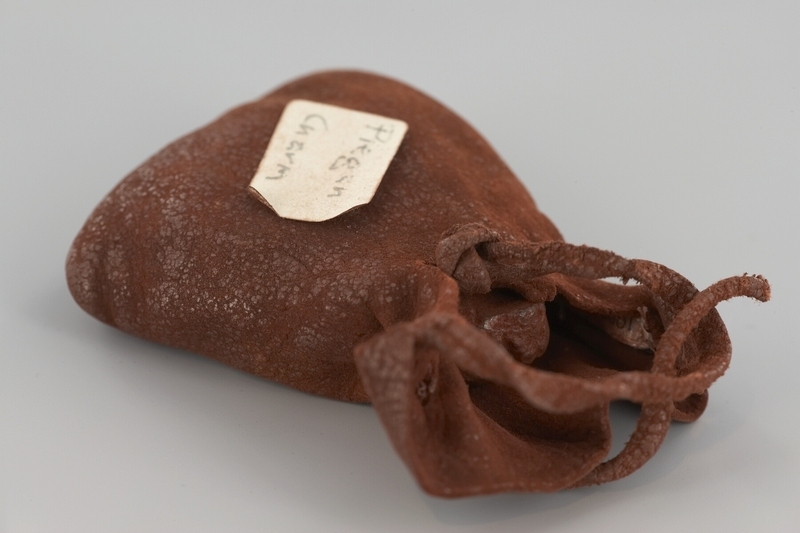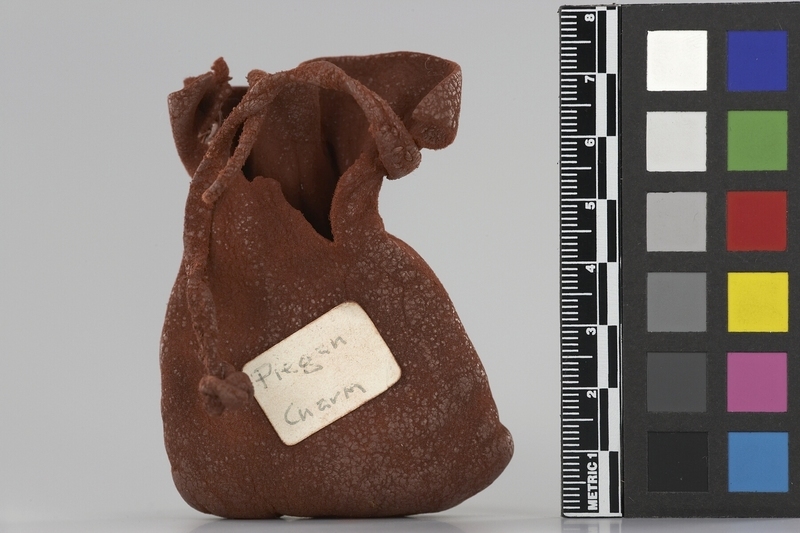 Description
Small red hide pouch with tie. Inside pouch is an elliptically shaped black shiny stone object with irregular edges covered in red pigment. Square white sticker affixed to side of bag.
History Of Use
The stone inside is thought to be an amulet. The presence of red ochre suggests it may be considered culturally sensitive.
Narrative
Sticker affixed to pouch reads: "Piegon Charm". The collector's tag said: "good luck charm worn under the arm."
What
Name

Amulet Pouch

Identification Number

1003/91 a-b

Type of Item

Material

Overall

height 8.0 cm, width 5.3 cm, depth 1.7 cm
Where
Holding Institution

Made in
When
Creation Date

before 1925

Ownership Date

before October 24, 1984

Acquisition Date

on October 24, 1984
Other
Condition

good

Accession Number

1003/0091 a-b