Blouse Item Number: 3314/2 from the MOA: University of British Columbia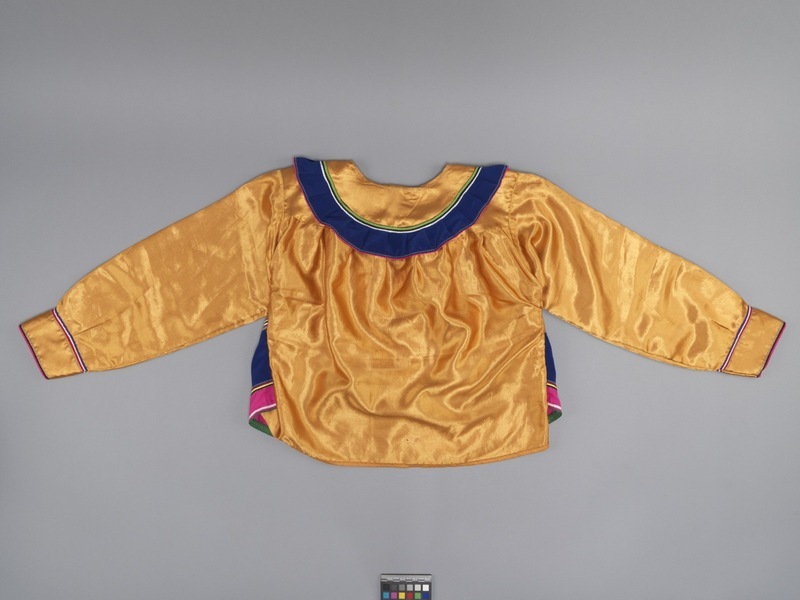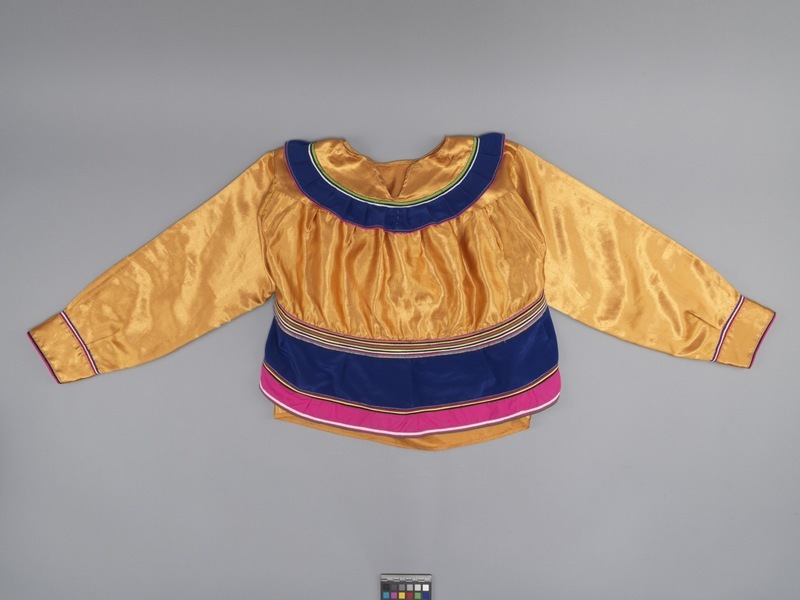 Description
Lightly-ruched, gold-coloured women's blouse with dark-blue bands around neck and torso. Has slight V-neck opening on back. Neck band on both front and back, torso band only on back. Neck band is trimmed with black, lime green, white and neon pink. Blue torso band has a neon pink band underneath it and is trimmed with light pink, black, yellow, teal, orange, purple, neon green, white, red, light blue and gold. Each blouse cuff has two lines of trim. One furthest from the cuff is dark blue, white and red. Line along the cuff is black and neon pink.
History Of Use
A traditional everyday clothing item for Shipibo women.
Narrative
The two blouses, 3314/2-3, were both made and worn by Olinda Silvano Inuma de Arias or Silvia Ricopa Chocano.
What
Name

Blouse

Identification Number

3314/2

Type of Item

Material

Overall

height 45.7 cm, width 134.3 cm
Who
Culture

Field Collector

Previous Owner

Received from
Where
Holding Institution

Made in

Collected in
When
Creation Date

during 2018

Collection Date

during 2018

Ownership Date

before August 28, 2018

Acquisition Date

on August 28, 2018
Other
Item Classes

textiles

Condition

good

Accession Number

3314/0002