Textile Stamp Item Number: 3396/2 from the MOA: University of British Columbia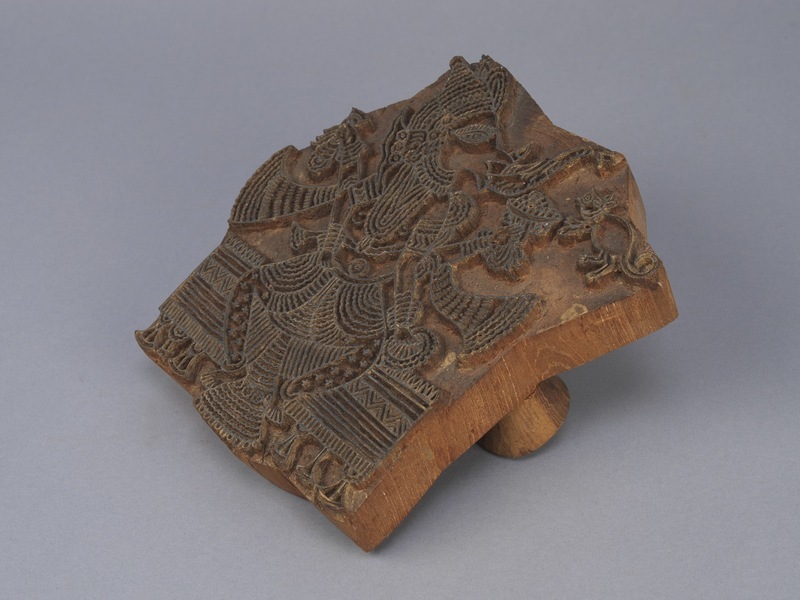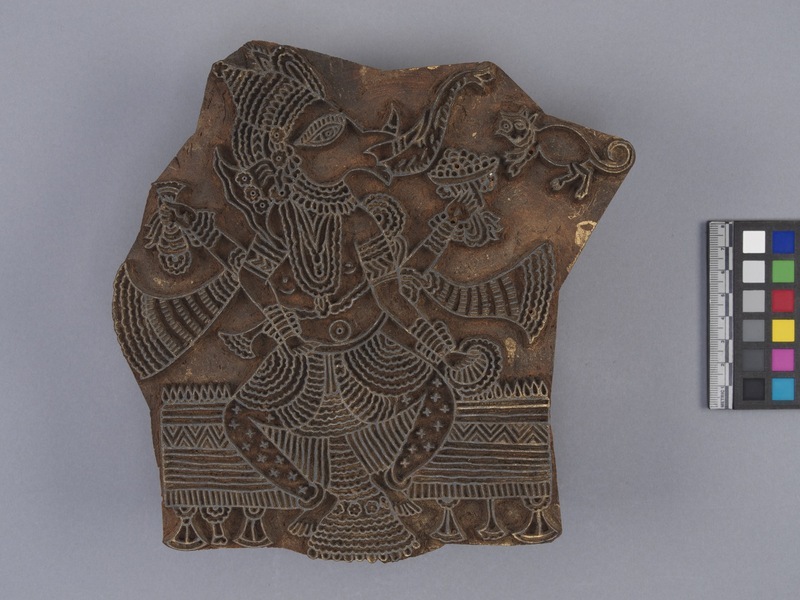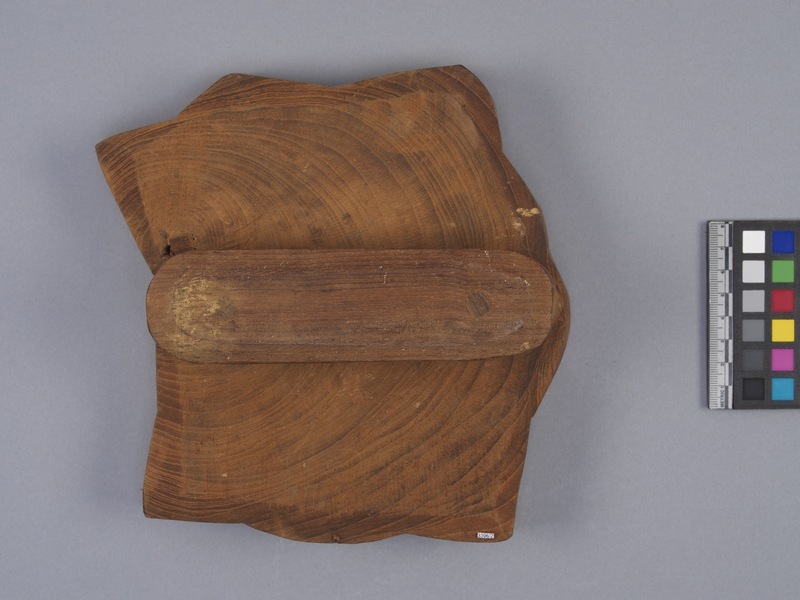 Description
Woodblock or textile stamp carved with an image of Ganesh. Block has uneven sides with a large wood handle attached to one face, and the stamp design on the other. The elephant deity is depicted in profile, wearing a crown, holding things in three of his four hands, and sits with his feet together. He sits on a low platform with four feet. In the upper right corner is a small mouse. The stamp area is grey-brown from the use of ink.
Narrative
The stamp design was carved based on a drawing (see 3396/6). Also see 3396/5 for an image created with this stamp.
Iconographic Meaning
Image of the Hindu deity Ganesh. The maker described this design as a "non-traditional style Ganesh".
What
Who
Culture

Creator

Previous Owner

Received from
Where
Holding Institution

Made in
When
Creation Date

during 1996

Ownership Date

before October 10, 2019

Acquisition Date

on October 10, 2019
Other
Condition

good

Accession Number

3396/0002