Container Item Number: 3443/4 a-b from the MOA: University of British Columbia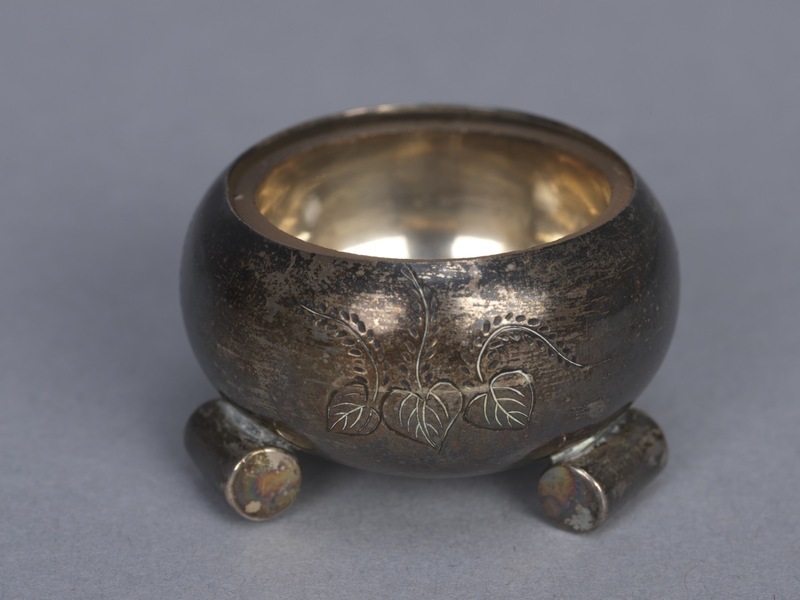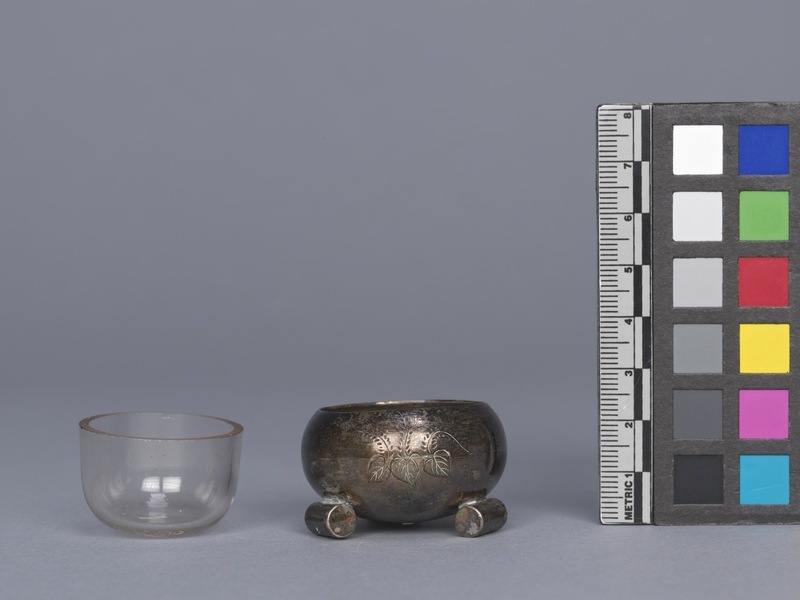 Description
Silver container (part a) with a glass insert (part b). The bulbous bowl stands on three barrel-like feet, each stamped with a small illegible makers' mark. Evenly spaced around the side is a repeated engraved design of three leaves.
History Of Use
Salt cellar, used with a small spoon (e.g., 3443/12-16).
Narrative
This set of containers and spoons (3443/1-16) were given to the donor's family in the mid-1950s, from their elderly neighbour, Mrs. Bissett, who lived in Hopkins Landing. Her husband had worked for a steamship company which made regular trips to east Asia in the late 19th/early 20th century, and brought many objects home on his return voyages.
What
Name

Container

Identification Number

3443/4 a-b

Type of Item

Material

silver metal and glass

Overall

height 2.4 cm, diameter 4.0 cm
Where
Holding Institution

Made in
When
Ownership Date

before September 16, 2020

Acquisition Date

on September 16, 2020
Other
Item Classes

metalwork

Condition

good

Accession Number

3443/0004 a-b