Tile Item Number: 3401/9 from the MOA: University of British Columbia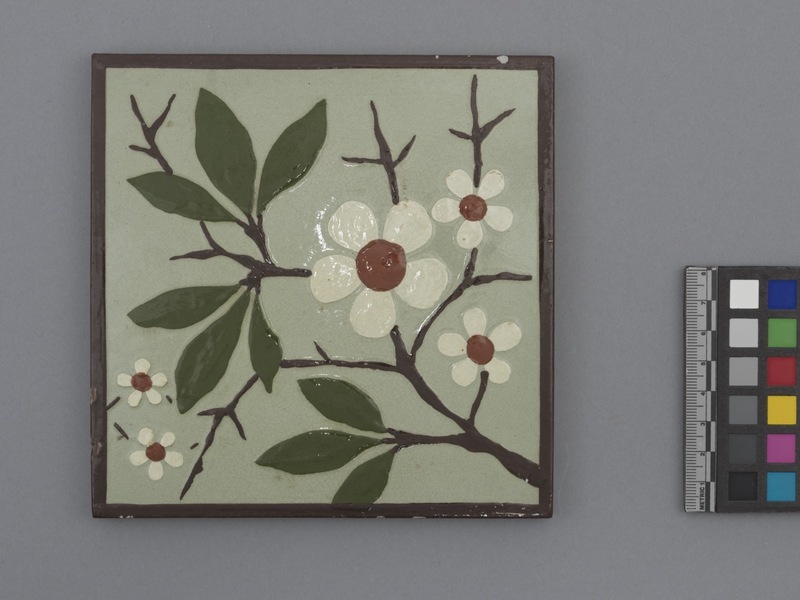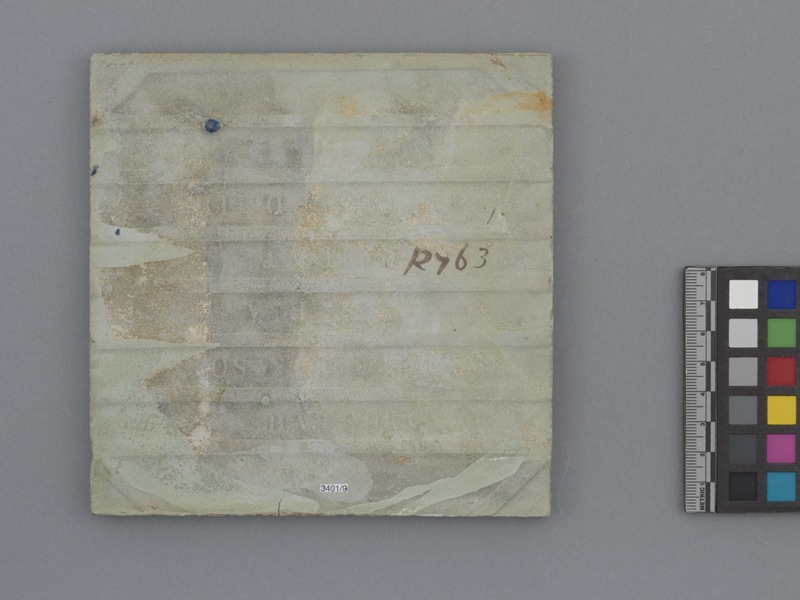 Description
Square ceramic tile with floral motif painted on front. Surface and sides are glazed. Background is mint green. Plain dark brown border around entire tile. Central design of white flowers and dark green leaves growing on dark brown branches. Centres of the white flowers are red-brown. Seven vertical ridges on back of tile. Manufacturer's mark, Josiah Wedgwood & Sons, stamped in between ridges.
Iconographic Meaning
Hand-crafted quality of the tile is distinctive of the Arts and Crafts movement in Britain which embraced craftmanship. The emergence of this style was in reaction to the degradation of quality and skill resulting from industrial manufacture.
Specific Techniques
Tile was manufactured by dust-pressing, a technique that uses clay milled to a fine powder with low moisture content, then pressed in a die at high pressure. The depth in the design was created by using a stencil to paint a clay slip on the surface which resulting in a shallow relief. The colour was likely hand-painted.
Cultural Context
Wall tile.
What
Name

Tile

Identification Number

3401/9

Type of Item

Material

Manufacturing Technique

dust-pressed and hand-painted

?

Overall

height 15.3 cm, width 15.3 cm, depth 1.2 cm
Who
Culture

Creator

Previous Owner

Received from
Where
Holding Institution

Made in
When
Creation Date

between 1860 and 1900

Ownership Date

before October 30, 2019

Acquisition Date

on October 30, 2019
Other
Item Classes

ceramics

Condition

good

Accession Number

3401/0009