Figure Item Number: 3409/1 from the MOA: University of British Columbia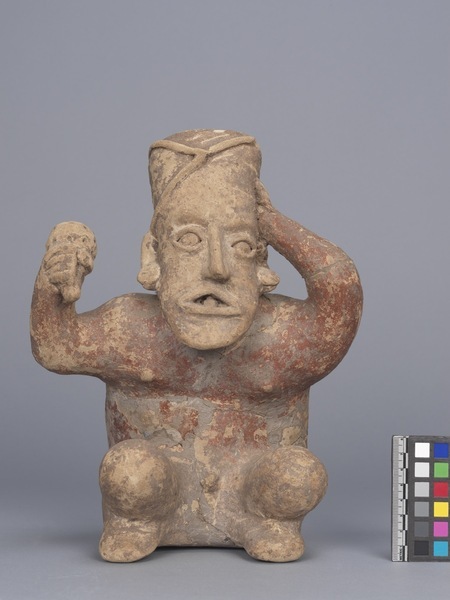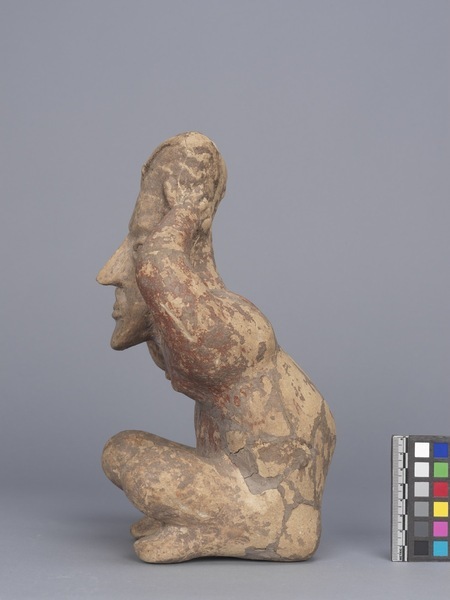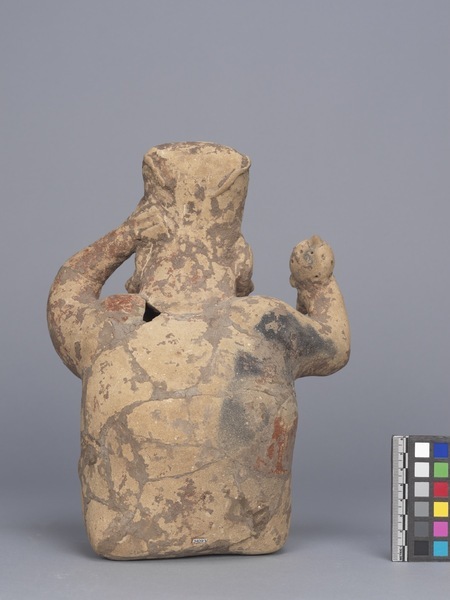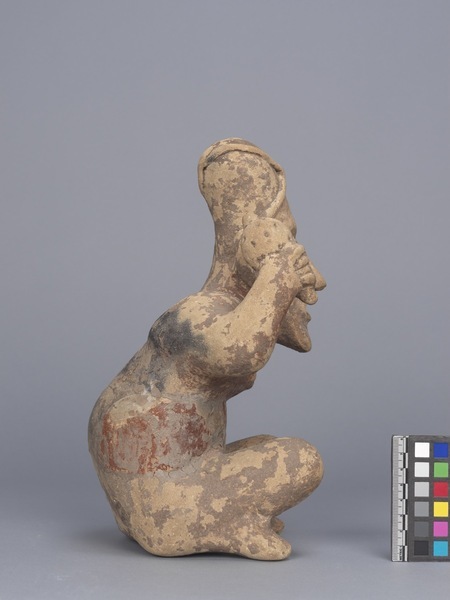 Description
Ceramic shaft tomb figure of a squatting male (priest) holding a perforated rattle in his right hand, wearing a headdress; his left hand is raised up, touching his head. Figure's face is long and rectangular in shape. He has a sharp nose and triangular shaped mouth, with his tongue visible. The lips and eyes are carved in low relief. He has large oval-shaped ears with circular earrings. Front of headdress has decorative, raised diagonal lines across it. Body partly painted red. Past breaks and repairs visible on surface; a small triangular piece is missing from the back. Figure is hollow.
Cultural Context
The Western Mexico shaft tomb tradition refers to a set of shared cultural traits found in the western Mexican states of Jalisco, Nayarit, and Colima, dating to the period from roughly 300 BCE to 400 CE* (*note: end date in dispute).
Narrative
Purchased by the donor's father from a dealer, while he was visiting the Yucatán Peninsula, Mexico in 1960.
What
Where
Holding Institution

Made in
When
Creation Date

between 1 and 1500

Collection Date

during 1960

Ownership Date

before December 5, 2019

Acquisition Date

on December 5, 2019
Other
Item Classes

ceramics

Condition

fair

Accession Number

3409/0001