Manioc Strainer Item Number: H2.86 from the MOA: University of British Columbia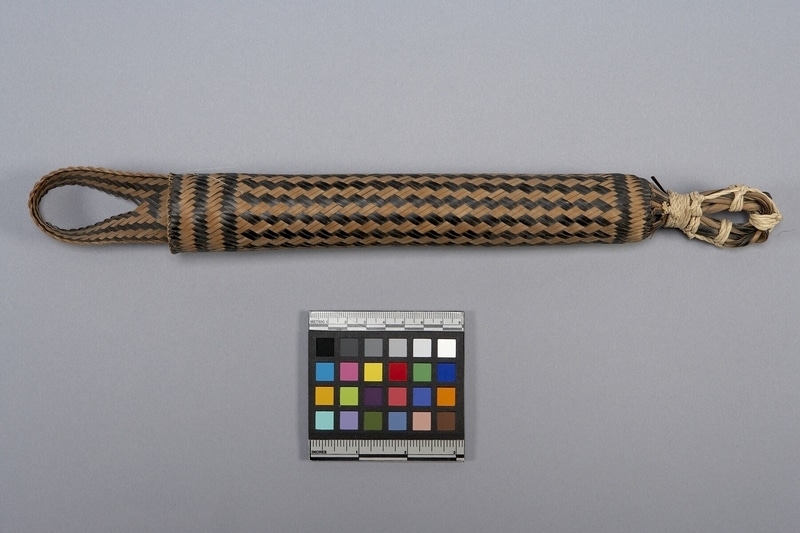 Description
Tubular, lozenge-like vessel woven from thin strips of black and undyed stem (?). One end of the vessel is open, with a woven loop protruding from one side of the rim, while the other end is closed and has a loop bound with twined cord protruding from it.
History Of Use
Traditionally used to strain manioc pulp to remove toxic acid. One loop was hung from a tree branch, and the whole tube twisted to squeeze liquid out.
Narrative
Collected by Jacob Brno.
What
Where
Holding Institution

Made in
When
Ownership Date

before April 1972

Acquisition Date

during April 1972
Other
Item Classes

basketry

Condition

good

Accession Number

0194/0001