Harpoon Head Item Number: C1443 from the MOA: University of British Columbia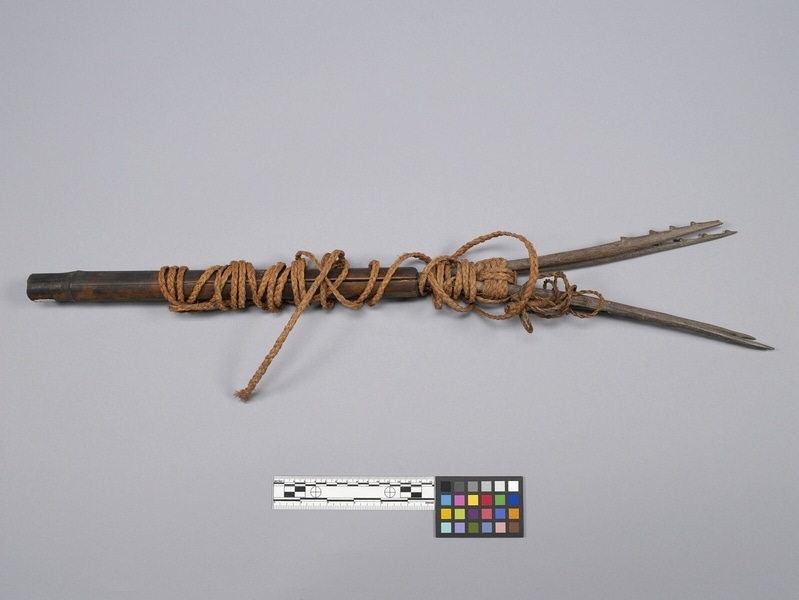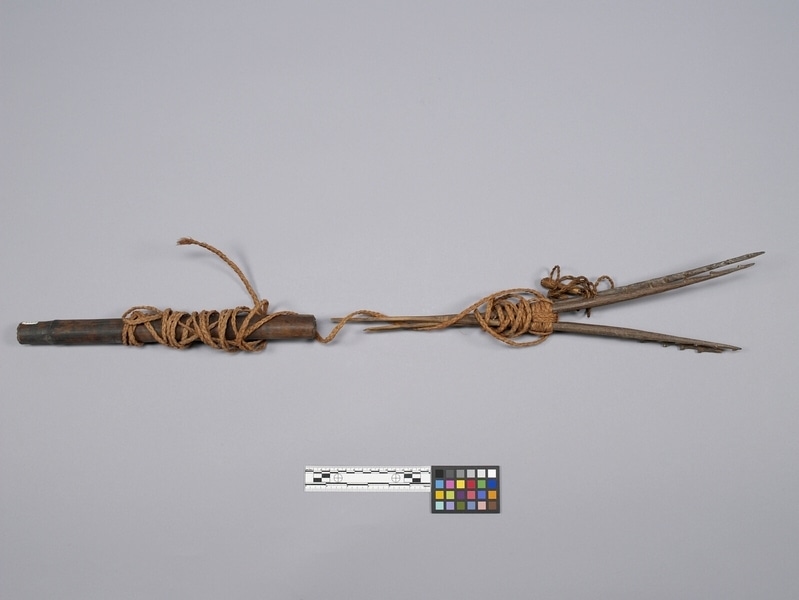 Description
Harpoon with four sticks with barbed ends that are bound together with braided plant fibre cord. Ends of the barbed sticks are inserted into a bamboo tube case. Same piece of cord that wraps around the sticks is also wrapped around the bamboo case.
Item History
Made before 1927
Collected between 1895 and 1927
Owned by Frank Burnett before 1927
Received from Frank Burnett

(Donor)

on July 25, 1927
What
Name

Harpoon Head

Identification Number

C1443

Type of Item

Material

plant fibre, bamboo grass and wood

Manufacturing Technique

Overall

height 4.0 cm, width 71.0 cm, depth 13.0 cm
Where
Holding Institution

Made in

"Torres Strait Islands"

?
When
Creation Date

before 1927

Collection Date

between 1895 and 1927

Ownership Date

before 1927

Acquisition Date

on July 25, 1927
Other
Condition

fair

Accession Number

2191/1278