Figure Item Number: 1451/1 a-d from the MOA: University of British Columbia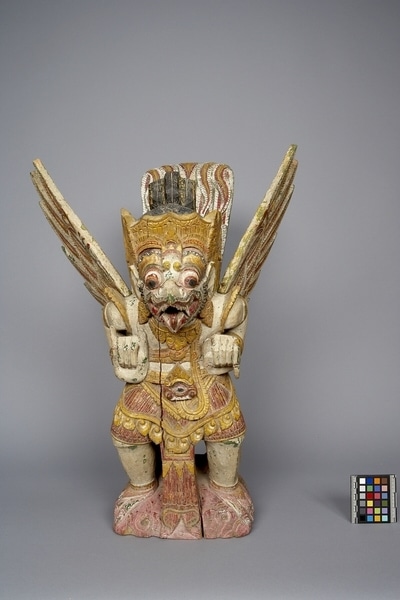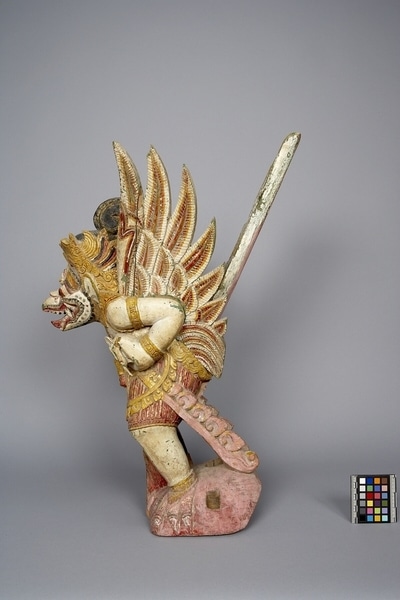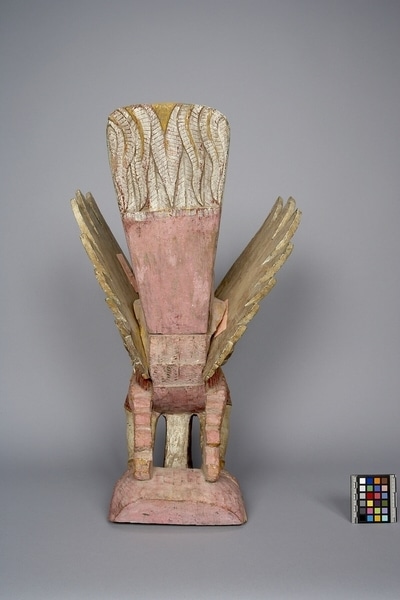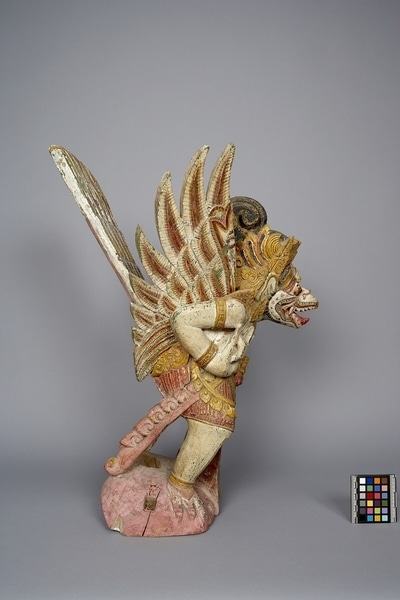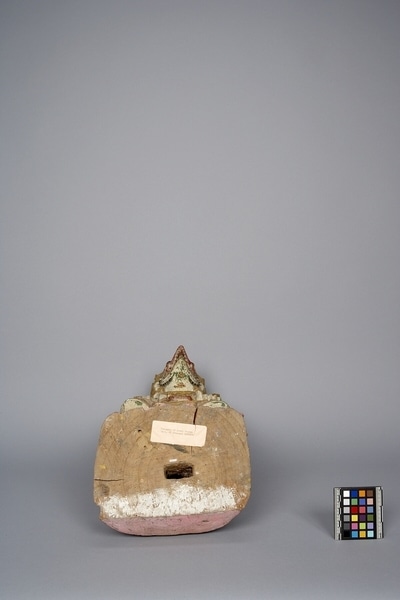 Description
Large pink, cream, gold, and green coloured garuda figure. Ornate gold coloured headdress with scrolled black sculptural curl on top of head. Figure has bent legs and arms, and hands curled at the side of the torso. Part b is a long multi coloured piece of wood that has carved feather-like designs on it. It tapers at one side. Part c and d are long multi coloured wing-shaped pieces with scalloped and pointed protrusions along the edges.
Iconographic Meaning
The Garuda is a large mythical bird or bird-like creature from both Hindu and Buddhist mythology. Indonesia also uses the Garuda as its national symbol. Garuda is usually shown in either zoomorphic form (a giant bird with partially open wings), or anthropomorphic form (a man with wings and some bird features).
What
Where
Holding Institution

Made in
When
Creation Date

between 1700 and 1800

Ownership Date

before January 14, 1991

Acquisition Date

on January 14, 1991
Other
Item Classes

carvings & sculpture

Condition

poor

Current Location

Case 61

Accession Number

1451/0001 a-d