Watercolour Painting Item Number: 795/3 from the MOA: University of British Columbia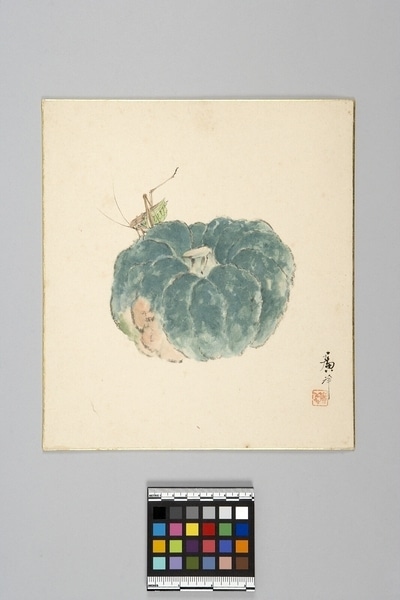 Description
Light green grasshopper on a thirteen-lobed dark green squash that has a shade of beige-pink and a smaller shade of olive green on the lower left portion. In the lower right corner, there is a square, red seal with black characters above it. Edged with gold; painting is almost square.
What
Name

Watercolour Painting

Identification Number

795/3

Type of Item

Overall

height 27.2 cm, width 24.3 cm, depth 0.2 cm
Where
Holding Institution

Made in

?
When
Ownership Date

before May 6, 1982

Acquisition Date

on May 6, 1982
Other
Item Classes

paintings; works on paper

Condition

good

Accession Number

0795/0003