Tile Item Number: 3401/28 from the MOA: University of British Columbia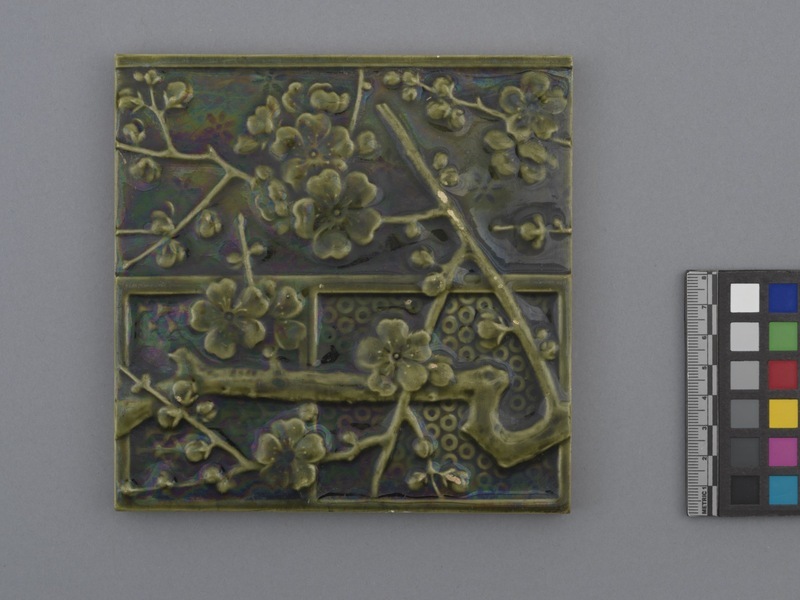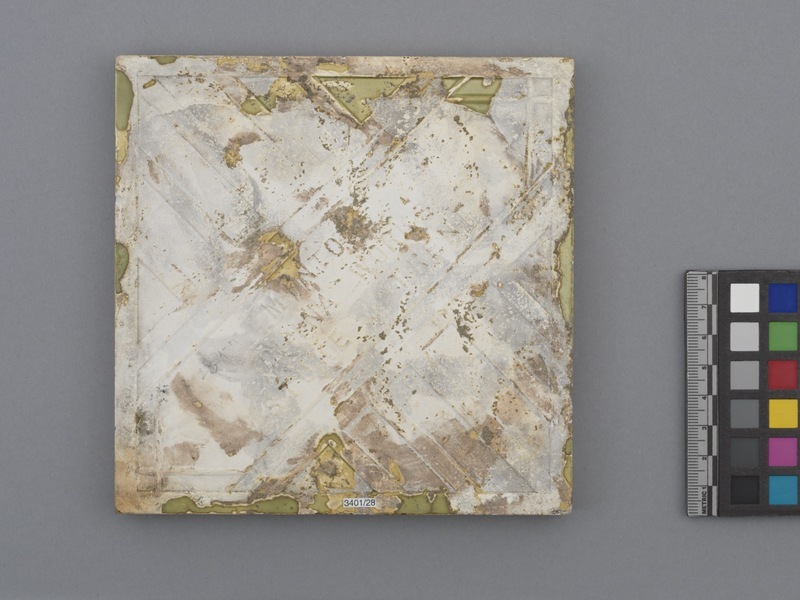 Description
Square ceramic tile with floral motifs carved in relief across front. Surface is glazed. Tile painted dark olive green. Plain, raised line across top edge. Design of a flowering cherry blossom tree branch, with offshoots, covering entire surface of tile. In the background, in the bottom half of the tile, is a rectangle divided into two sections. The section on the left has a diamond grid, the section on the right has circle outlines in rows. Above the rectangle, in the top half of the tile, in the background, there are rows of small flowers, widely spaced apart. Five diagonal ridges on back, with smooth portion in the middle. Manufacturer's mark, Mintons China Works, stamped on smooth portion. Inscription on back.
Iconographic Meaning
The tile shows Japanese influence, which was popular in Victorian tile designs at the time. It is depicting cherry blossoms, a Japanese national emblem.
Specific Techniques
Tile was manufactured by dust-pressing, a technique that uses clay milled to a fine powder with low moisture content, then pressed in a die at high pressure. The die had a relief design which gives this tile depth. Glaze was allowed to pool in the embossing creating the shade variation.
Cultural Context
Mintons China Works tile.
What
Name

Tile

Identification Number

3401/28

Type of Item

Material

Manufacturing Technique

Overall

height 15.2 cm, width 15.2 cm, depth 1.3 cm
Who
Culture

Creator

Previous Owner

Received from
Where
Holding Institution

Made in
When
Creation Date

between 1860 and 1900

Ownership Date

before October 30, 2019

Acquisition Date

on October 30, 2019
Other
Item Classes

ceramics

Condition

good

Accession Number

3401/0028